About
I'm Kanna4111's twin sister Kiraracat4111.
This is my Rpg Characters: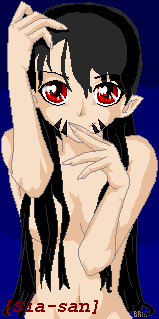 Those are mine and my twin sister, Kanna4111's RPG characters.
This is Kanna4111's house:
http://www.gaiaonline.com/games/housing/index.php?mode=viewer&u=2584342
And I don't put my images in links and I don't use fists. So if you have a problem with that, deal with it.
Talho is cool
Join my Talho fan club
This is the villan that I have created:
Savage:
He's scary huh?
This is so cute.
This is another villan and also Savage's wife:
Sava:
Even though she looks young but she's older than Savage which is 1 year older than Savage to be exact.
This is their daughter:
Savara:
She not as young as she looks.
These are my best friends, Avitar_Hinata(middle), Tora Forest(left) and lilmonkeyfox (right)
And this is my twin sister:
Her username is Kanna4111
Here's my dream avi:
Thanks for helping me
This is my other Dream Avi:
I need a Wild Things ok. I'm questing for it. So help me ok.