About
I was born in Colorado, raised in Kansas, and now I live in Germany.
I do go to college and my major is International Business - Marketing.
As of today I am 20 years old.
I like people that are clever and witty.
Spontaneity is key.
I love animals, and I have two dogs named Oscar and Chester.
Peas, Spinach and Broccoli wouldn't be missed by me if they went extinct.
I'm big on family, and I'm very close to everyone in my family.
I'm gay.
I don't let myself get put down by others; life is too short to be someone's whipping boy.
I never underestimate the value of life.
Sour candy is my favorite.
I speak German, English, and a little French.
I love to travel, snowboard, play video/board games, play with my dogs, etc.
Autumn is my favorite season.
If you'd like to know anything else you're more than welcome to ask!
3nodding
This is me: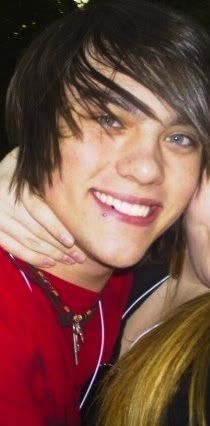 Friends
Viewing 12 of 73 friends
Signature
[img:debf4c87c8]http://i1134.photobucket.com/albums/m620/babrown30/jpg.jpg[/img:debf4c87c8]

That's Me biggrin

PS: My puppy Oscar loves gold/items, so donations are welcome. For his sake of course.