About
HAHAHAHA
LOVE SOMEONE ELSE?
GET REAL!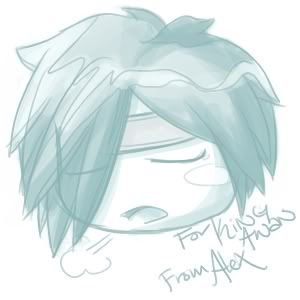 Alan(1992- )Dark_omega_zero_51@hotmail.com
-I like Adele,And I am just beggining.
-I was born 14 years ago
-I like it when you treat me as a friend,not as an animal
-I love it when you say nice things about me,Just dont excess
-Never talk behind my back
-I like music very much
-People think that I am a guy,I doubt it
-Ive been trying to conquer the world since 6 months ago
-MSN MSN MSN MSN MSN MSN
-I dont play any instrument
-Sometimes I say things that I shouldnt supposed to say,But I dont give a ********
-Never dare me
-Sometimes I think things that I shouldnt supposed to think,But again,I dont give a ******** and I think it
I love:
NO ONE,Well I love many people,But I dont feel like telling you.

-I hate hating
-I hate being called fat/chubby/skinny/ugly/emo
-Cher used to call me Awan,Now it pisses me off,So dont do it.
-I hate when people say that I am HOT
-I hate being called by my looks.
-I always change my nick names,And I hate that too (:
-I am happy and I like to say Wuh!
-My dad is called Cristino
-My mom is my dads wifee :]

People?

Friends
Viewing 4 of 4 friends
Journal
The King's Journal
...
Multimedia
Signature

Psssh.
Heartbroken...
Fangirls:60
Fanboys:7
Questing for:Colonial Cape <3