About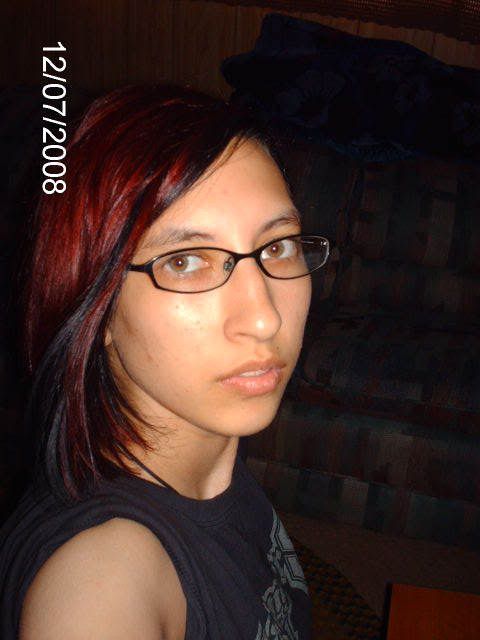 Ok somethings.
-Im literate.
-I hate people who type like this:g!v3 m3 s0m3 g0ld!!!
-I love comments.
-I have a lot of friends on my friends that are my friends in real life.
-I like Techno, punk, and some metal rock.
-My favorite bands are Disturbed,(thank you Travis) Paramore, We the Kings, and others
-I love my glasses!!
-I have finished one out of three books in series titled "The Angel and the Nightmare."
-I love reading fantasy/science fiction novels.
-I love the thought of flying.
-Dont worry i will probibly like you if your nice.
-I love emo's. One of my good friends is an emo.
-If you dont like my pictures go ahead and yell at them. I dont care.
-I curse a lot. Though i hardly use the words "whore" or "slut".
-I love Sign's and art. And i might actually pay for it if its good.
-I can be random at times.
-I love random pm's.
-I may love random pm's but please no asking me for donations. YOUR PM WILL GET DELETED!!
-I hate random friends requests. They confuse me to high hell.
-My best friend is Gawd. If you dont like it then go screw some other child.
-Then Chatterbox has gone to hell but i still go in there.
-I will probibly donate to you if you dont ask.
-I can be annoying but dont take it to heart I just get over excited easily.
-I'm a thread hopper. Deal with it.
-I love Naruto and my Favorite charecter is Obito. Dont like it? Bye.
Now time for pictures.
This is my husband Ophidian Eye and I.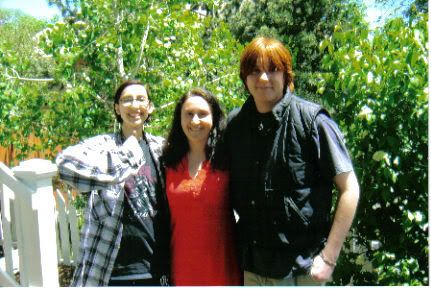 -That is Frau Frau. My german teacher, but she sadly moved away.