About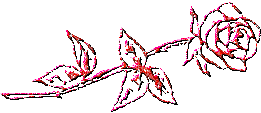 Elfmaiden Kaywyn at your service. I won't overbore you with details about myself., so I'll just keep this simple.
Over the years I have gotten a little into anime. Gankutso is really good, but my fave is cowboy bebop all the way. Others I like include Inuyasha, Death note, Trigun, and a few older animes such as Ronin warriors and Kikider. Any movie by Hayao Miyazaki is always amazing as well
My favorite nonanime shows to watch are far and few between, but there are a few. Dark Angel is an oldie but goodie, along with Supernatural, Legend of the seeker, the new Battlestar Galactica, and although I am still not completely sure yet about how much I like it...the new Josh Wheaden show Dollhouse is good, if not at least original.
I am crazy about Musicals and especially Phantom of Opera. I am also a big fan of Labyrinth and other various movies.
If you want to know anything else, just ask.


Friends
Viewing 12 of 49 friends
Journal
Why me?
So long and thanks for all the fish...
Talk about the odd things that happen in my very meager life
Multimedia