About
NEW ACCOUNT!:
Doux Reves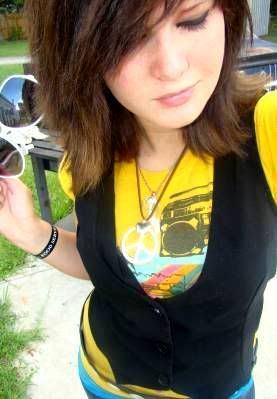 Hello. :]
My name is Remykya.
I like people calling me Remy. :]
So call me Remy.
Or give me a nickname.
Mii Peejay, P.J, Bunny, Mooey are my other nicknames. <3
I'm 16 years old.
In high school.
I hate school.
Not because of the teachers.
Because of the work. D:
It can be fun because of friends.
I want to be a photographer when I grow up! :]
So, I'll try my best in school.
School...
Work...
Ew.
I like art.
I draw.
But it's only a hobby.
I LOVE ANIME/MANGA.
It's flippin' awesome.
Better than American cartoons.
So...
I like random pm's. <3
And comments. <3
Bye bye. ~
OH YEAH I FORGOT
Imma Lesbian!~ >w<
Friends
Viewing 9 of 9 friends
Multimedia