About
So you wanna know what goes through my head?
La-di-da-di!
We like to party!
We don't cause trouble,
We don't bother nobody!

P.S.


I love gir!!!

Cause he rocks my sox!!



P.S.S.
>> I am on a quest for the Angelic Sash... I would really, really, really any donations!!!
THANK YOU!!!
Well there is actually a lot more going on in my mind, but it would just CONFOUND you!! "OoOoOoOH!"
O.o
I wanna girl with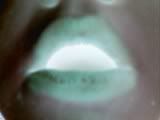 LiPs
LiKe
MoRpHiNe
!i!
Journal
The Angelic Writing of kawaii-blue-inu
This is my journal...actually more like blabering nonsense...but come read anyways!!
The angelic travels, finding, and happenings of kawaii-blue-inu.
Multimedia