About
~*
gaia_angelleft
gaia_crown
gaia_angelright
*~
To be blessed with such friends that support you all the way...
To have a life with a loving family.
To be able to roam around the paths of normal and ordinary humans, that were created by the likings of our creator.
To have the opportunity to study well education and socialize with special and unique beings..
Walking among the earth to find your true happiness..
Striving for the life you wanted since you were a child..
Fantasizing over your hobbies and interests, Planning through your enmity and predicament, Stopping time in your own realm and seeing things as you like through your circular abysses..
Comprehending everything within your grasp and molding everything to your taste.
Will someone protest? Will someone be in your favor?
Or will you welcome your end, which by no means have been your savior?
*giggles* Humans, such we're such foolish creatures.. Comprehending the happy end disguised by a fiend, with our own naive gestures.
~*
gaia_nitemareleft
gaia_star
gaia_nitemareright
*~

"The only people who will alter our own endings.. are ourselves."
~*
gaia_angelleft
gaia_star
gaia_angelright
*~
I'm KatiaSui and this is my profile.
Friends
Viewing 12 of 67 friends
Journal
KatiaSui's undescribeable/intolerable idiotic writings
What's a header? I'm sorry I'm new about this and my sister along with the summer heat is irritating me like crazy. Plus, I just came back after about a 2 year long of absence.. A lot has changed since then.
A brief description huh.. I don't exactly know where this goes, if it would describe the whole entries from here on out or just this one right here.. I'm confused, well, this tells that what you like to write about, so.. Writing about my thoughts in
Multimedia
Signature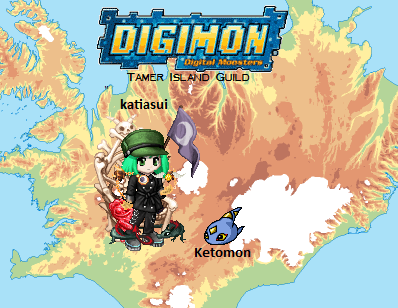 "Everything will cease to exist if we don't tolerate the pacifism of those who strive for peace."