About
Well I haven't updated my profile in a minute so I decided.. Eh, why not? My name is Steve but I'm legally changing it to Panda. Yea.. I'm that crazy mother ********. ;D I'm a very chill person and I still love catchup(lol) on my eggs. Lately I haven't been drinking soda or eating candy but looking on the healthy side EXCEPT I replace that with booze and Cigs. I figure.. Hey it all balances out. I hate smart people who look down on other cause there brain cells clog there eye sight and they cant see that all there doing is making themselves out as assholes. So heres to you smart a**'s. Hopefully after reading this you can figure out who I am. If not feel free to ask me cause I will love to tell you.
ninja
He did this for the gold. That little hooker.xD

TY Ghost, panda luffz yew! >w<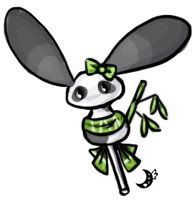 My favorite band in the world!

My Sweet False Happiness.