About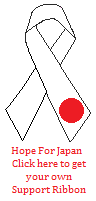 Made by a very good friend of mine, it's me, in a kitty suit <3:
You will not find that I am very interesting, as a matter of fact, I manage to be dull and boring almost all the time..
Aw yes, an if you hate people who are pessimists, than stay away, cause that's what I am...
My world revolves around only a few things: The GazettE, Manga, Reading, Cats, Writing, and music. Wha-la, there you have it.
I know what you're thinking. Wow, this girl has no life.
Well, ya, that might be true....*Thinks about it cause she's never really thought about it*
Well, if you find me interesting(heaven forbid), then add me as a friend... Here are some random things I like, followed by things I dislike. Just in case you wanted to know.
And no, all you creepy stalkers, I will not give out any personal information, sorry to dissapoint you....
Likes:
CATS!!!!
Books
Converse
The color Blue and purple and black
Anime-Darker than Black especially
Japanese food
Saturdays(dont ask why..)
Writing
Japan
Manga
Music-it is my life, really, quite an emotional thing for me
The Gazette and Ruki-san! The Gazette's music is absolutely beautiful! And you just gotta love Ruki-san <3!!!
O, and have you ever seen those little black bears with those huge teeth and red eyes on gaia? yes, i want one BAD...
Dislikes:
Science(UGH, I HATE IT)
Math(curse it's existence)
Bell bottom pants(CAN'T STAND EM)
Being wet(no idea why)
Dogs( I can handle them, but I really don't like them)
Most vegetables, I just really dislike their texture, cooked especially
Being lonely
Tie-Die
Not having anything to do and just sitting there
Physical Exertion(lol, I know)
And see this guy?
l
l
l
V
This is Ruki.... And I adore him and respect him...
Okaaaay, more pics were required of my one true love: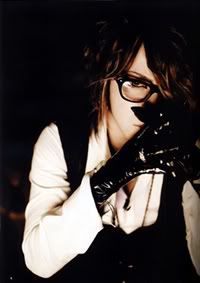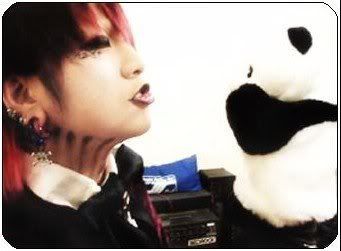 ....Am I obsessive?.... Heck yes, and proud of it!!!! XD
And see this other guy here?
I
I
I
V
Kyo of Dir en Grey, he is also amazing, his voice is frickin wonderful
Another pic of Kyo, cuz I love him XD
A tribute to Daisuke, the vocalist for Kagerou and The Studs(the least I can do):
You were an amazing person that drew people to you.... I'm sure many people's hearts died right along with you.... You will be missed dearly T__T
R.I.P. Daisuke
Journal
Just Nothing Really
Ummm...stuff
Multimedia