About
Sometimes I'll post around for casual chatting, but I'm mostly on here to RP. I've been an adept RPer for quite a while -- I've been roleplaying online since the third grade (I'm 27) and continue to do so. I've been consistently roleplaying as Seto Kaiba for ten years, and have played the character for going on nine years in a Live-Action Role Play group in Northern Virginia. I've got a vast multitude of original characters to play with, too, and I can adapt them to almost any genre.
Metal Gear is my big fandom at the moment. I will take any excuse I can to RP Raiden, but I hated Metal Gear Rising. I'm just full of unpopular opinions! If you're curious about any of them, ask! I'll be happy to explain.
..:: | ~ | ::..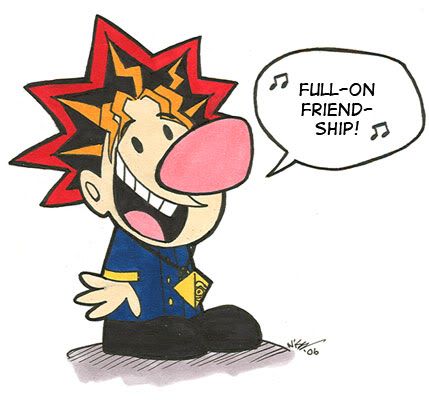 ~ ~ ~ ~ ~ ~ ~
Likes
Free and random Avi Art
Yugioh. Obviously.
Metal Gear
Cosplay
LARP
LazyTown
Taro
Falcor
Writing skits
RPing
Literacy
Lawyers
Lawyercest
Hot businessmanxbusinessman action
pagans named Christian
The War of the Roses
Yuugi x Anzu x Seto love triangles
Incarnated Angels
Attention
Pears
Dragons
Rude's head
Shadow of the Colossus
Fire Emblem
Homosexual Businessmen
Nicholith
The Canadian Club Scene
Digging up boxes all locked up with locks and then saying hooray
Crossovers
Crack pairings
Making you ship pairings that break your brain
Househusbands
Fashion Cyborgs
4/30
Gaians
I like/worship daily:
Bellforge/Revien
Misao
Riyo Ongaku <-- my ETERNAL RIVAL FOREVER HNGGG D8<
Dislikes (hi haters)
Sega
PUPPYSHIPPING
YUGIOH: THE ABRIDGED SERIES. I'm not sorry
Illiteracy
Fat puppets
unresponsive Icelandic Project Managers
unresponsive HR staff at Konami
getting creeped on
being misgendered
Weeaboos
To get on my good side...
Be Literate
Be Open
Be Nice
Be Bellforge
Bake me a Pretty Cake, dammit.
Don't hate on my OTP
Free avi art = <3
if you randomly PM me, please have a purpose
of some kind... Asking for stuff is not a purpose of any kind.
> everything on this list is subject to change... <
________
Taro and I got married a while back, and now we've
kidnapped
ADOPTED Stephanie from Lazy Town <3333~!
Friends
Viewing 12 of 165 friends
Journal
In rememberence of my old username *insert an emo tear here*
I made this journal just to look at a cosplay script.
Multimedia
Signature
i am the raidenes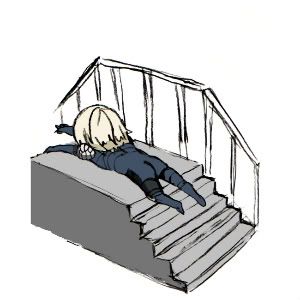 Slow on Gaia
Because I need a good RP to get me inspired. Also, working on cosplay, so my full attention is elsewhere atm. Reach me on twitter; @itsdragonblade <3