Learn about Jessy ^ _ ^
hewo, we're Jessy and Jenny. Jessy have MSN, YIM, and AIM if u wanna add her just ask! We love making new friends! and Jessy is soft hearted if anyone needs help Jenny steps in right away! Jessy has a youtube, Facebook, and a myspace. Jenny has a Myspace. if u want to know anything just ask us
kk? if u have any Q just ask! I will answer them!
Jessy loves writing poems (yeah most of them are sad I know) this is two of them!!
My love for you is deeper tan any ocean.
Higher than any sky.
I love the way you comfort me when I'm mad or sad
I love how you make me feel good about myself.
I love the sound of your voice, the look on your face.
Thoughts of you have overcome me.
The sound of your voice fills my hears
Your face has blinded me
Your body fills my dreas.
I always dream about you holding me, kissing me
You looking in my eyes saying you love me, I know your not lying.
When I have nightmares you always fight into my dreams and save me
I love you
It hurts that I know I can't make the one I love happy.
It hurts to know that he is with her.
It hurts to look at him with her and se that smile.
It hurt to know that i will never be with him again.
It hurts to know that he doesn't care about me as much as he cares about her.
It hurts to know I will never smile again.
It hurts to know that he loves Her so much.
It hurts so bad that I am crying right now...
Please enjoy the following random pictures.
↓ ↓ ↓ ↓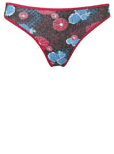 that be me <33