About
Age:19
Title:Queen's Knight Apprentice
Alliance:The Queendom of Falena
Appearance: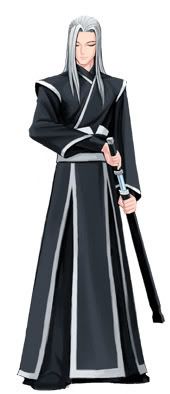 Bio:Kain Prime is the son of the former Queen's Knight Georg Prime, after the Sun Rune War and the Dunan Unification War Georg Prime wandered until he met Kain's mother. After Kain heard the stories of Falena and its Knights from his father, he was determined to become one of the Queen's Knights himself.
At the age of 15 he left home and went to Falena to join Falena's Military. He was stationed in Lordlake as a guard, one night during a bandit attack Kain showed his skill by singlehandedly repeling the first wave of bandits. Toma a Queen's Knight saw the efforts Kain put forth and recommended him to Queen Lymsleia.
Shortly after Kain was made a Queen's Knight Apprentice and was placed in charge of protecting the princess.
Weapons:A Katana
Runes:
Head Rune:Killer Rune
Left Hand Rune:
Right Hand Rune:
Will you ever?
I don't think you will
ever fully understand
how you've touched my life
and made me who I am.
I don't think you could ever know
just how truly special you are
that even on the darkest nights
you are my brightest star.
I don't think you will ever fully comprehend
how you've made my dreams come true
or how you've opened my heart
to love and the wonders it can do.
You've allowed me to experience
something very hard to find
unconditional love that exists
in my body, soul, and mind.
I don't think you could ever feel
all the love I have to give
and I'm sure you'll never realize
you've been my will to live.
You are an amazing person
and without you I don't know where I'd be.
Having you in my life
completes and fulfills every part of me.
- Erica -
Journal
The Other Me
My alternate personalities
Multimedia