the basics
well hey there. my name is jesse. for basics, i'm 17, have brown hair, greenish/brown eyes, 5'11", and really skinny. i'm italian, german, spanish [not mexican, there's a difference] and a little asian [i'm a mutt, i know!]. i'm an interesting person. i'm very silly and outspoken. i am constantly talking. i like ice cream a lot. music IS my life. i also do a little modeling on the side with my roommates. i love video games. techno music makes my heart smile. i'm a guitarist, drummer, and vocalist. i play guitar plus back up vocals for the band much like falling. i have my own solo acoustic project. i want to start a techno group soon. i live with my 4 best friends [dusty, david, jacob, and marky] and my son [riley (we all take care of him)]. i'm so open minded it's crazy. i am bisexual, and not confused or afraid to admit it. i'm for animal rights, gay rights [obviously], and i'm pro-choice. i'm a partial vegetarian. ehh, i'll work on this about me later. umm. well, if you want to know anything else for now, just ask. :]
QUESTIONS PEOPLE HAVE ASKED SO FAR, DON'T ASK THEM ANYMORE!!!
Q. OMGZ, YOUR CUTE! WILL YOU BE MY FRIEND????
A. Yea, just friend request me.
Q. Do you have a myspace?
A. Nope, deleted that a lonnnnng time ago.
Q. Can I have your number?
A. Nope.
Q. Are you single? Wanna date/go out?
A. Yes, but sorry I don't internet date.
Q. Wanna cyber?
A. Ughh gross. NO.
Q. Rumor says your a daddy, is this true?
A. Yes it is. I have a beautiful little boy, Riley Joseph Fortune.
Q. Oh, really, are you still with the mom?
A. No, we had no choice but to part ways. Our son is in my care.
Q. Why's that?
A. Must you get into my personal life?
PICTURE TIME: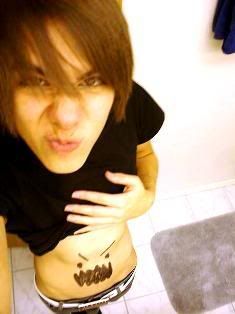 i hav a monsturr on muh belleh
[my first siggy!]
wonderful, wonderful me and my ammmaaazing best friend david!
my best gaia friend! tori! add her, her name is toriibby
you will love her too!
biggrin
the best baby ever! my son riley! he's one of the best things that happened to me.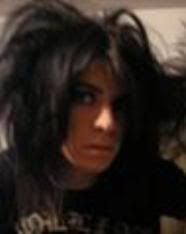 R.I.P. joey
rest easy, little bro. i miss you.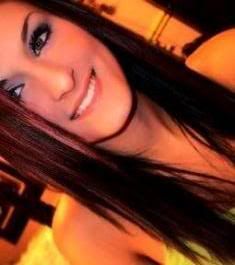 R.I.P. jessi
baby girl, i miss you way, way too much.