About
Hello fair people of gaia, its your old pal Jax here =^.^=
I love long walks on the beach and candle light dinners on the...
Oh...
This isn't a dating service video?
What?
An introduction of myself on gaia?
Well
that changes everything.
Ahem, now where was I?
Oh yes...
.:.My name is Jax.:.
.:.I am female in fact.:.
.:.I am 27 years old.:.
.:.I love the colors Crimson red, Sage Green, and Aqua blue.:.
.:.I
heart
Fufu Berry Jones soda.:.
.:.In my free time away from Gaia I like playing RPG's, and my favorites are Chrono cross, Final fantasy, and Kingdom hearts.:.
.:.I also love Fallout 3 and 4, Final Fantasy XV, Borderlands, and other stuff.:.
.:.I own a PS4, and play a little on steam. Friend me up and I may give you my gamer tags.:.
.:.I also stream on twitch about twice a week. Hit me up if you want the info. I love to talk with my chat while I play stuff!.:.
.:.I currently have a love for all the 2000s rock/alternative I listened to as a teen, classic rock, and various musicals.:.
.:.I love love love to RP.:.
.:.I also love doing free art.:.
.:.But I love art trades more.:.
.:.I am a band geek. I play Trumpet, French horn, and Euphonium.:.
.:.I love speaking French and anything French, so talk to me if you can speak too.:.
.:.I'm a cosmetologist.:.
.:.I am back at school studying to be an Occupational Therapy Assistant.:.
Well I guess that's it
Any questions?
No?
Then class dismissed.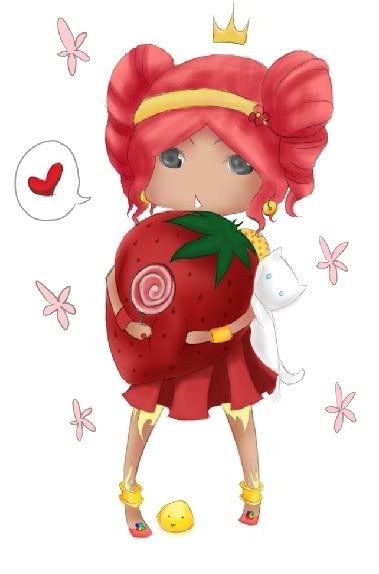 Look at the beautiful Art Chibi_Fluffy made me!!!