About
枢軸国
"

The country where the sun rises

."


太陽が上がる国。
███████████████
███████████████
███████████████
. . .
Watashi wa Nihon to moshimasu.


Hajimemashite. There isn't really much to say about myself.
I am that which represents the country of Japan.
It's hard to believe and I do seem to acquire strange looks when I state this fact.
. . . I refuse to tell you my age, but my name is Honda Kiku.
I would describe myself as a boring person . . . but once I get to know someone I suppose I do tend to be more open and perhaps a little playful. I am very traditional and I do not really like to stray from that path.
My allies are Italy-san and Germany-san, I believe we are a good team when we put our minds to it. Regardless of how many times Italy-san gets himself captured. . .
I was a bit of a hermit in the old days. . . I think that habit might have stuck. I am very foreign to other cultures, but I try my best to adjust to them accordingly.

. . . I like to make miniature replicas of things.



名誉

。

強さ

。

勇気
███████████████
███████████████
███████████████
Cosplayer's note:
I am not completely proficient in Japanese, but I am learning.
So please, allow me some slack if I am unable to respond properly to your comments.
http://i169.photobucket.com/albums/u222/toku-san/Hetalia II/heta9.gif

http://i304.photobucket.com/albums/nn170/GumshoeOwnsYou/blank.jpg
[ Like the series, the time periods alternate quite often with this cosplay, just be aware that it's not ALWAYS present day. ]
Friends
Viewing 12 of 39 friends
Multimedia
Signature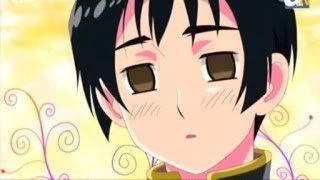 枢軸国