About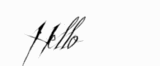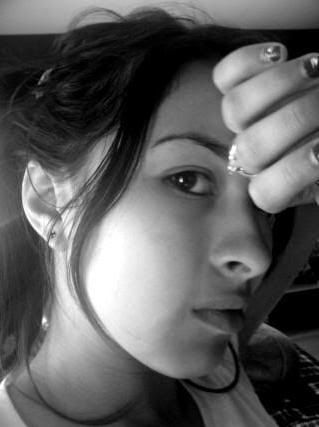 _**_**
_**___**
_**___**_________****
_**___**_______**___****
_**__**_______*___**___**
__**__*______*__**__***__**
___**__*____*__**_____**__*
____**_**__**_**________**
____**___**__**
___*___________*
__*_____________*
_*____0_____0____*
_*_______@_______*
_*_______________*
___*_____v_____*
_____**_____** OMG A BUNNY
Total Value: 143,114 Gold
[Item Information]
Item List:
Ted and Dusky
Ted and Dusky
Ted and Dusky
Raging Night Jewel
Raging Night Jewel
S.I.N. Mace
S.I.N. Medallion



me self.

SO SMILE BITCHES~



Total Value: 449,164 Gold
[Item Information][/url




Total Value: 74,179 Gold
After Exclusions: 24,000 Gold
[Item Information]

Item List:
Devil Imp Potion
Brown And Black Reversible Hair Pins
White And Ice Reversible Bracelets
Pure White Sweet Lace Skirt
Fancy Black Sweet Lace Blouse
G-LOL Dark Mistress Skirt
Head Case
Black Leather Belt


Total Value: 163,691 Gold
After Exclusions: 79,568 Gold
[Item Information]

Item List:
Black Heart Hairpin
Sparkling Eyes Clown Makeup
Nitemare Claws
Nitemare Sash
Midnight Black Mistress High Heels
Demonic Anklets
Light Grey And Grey Reversible Bracelets
Black Leather Belt
G-LOL Dark Mistress Skirt
Black Zoot Suit Tie
That 70s White Shirt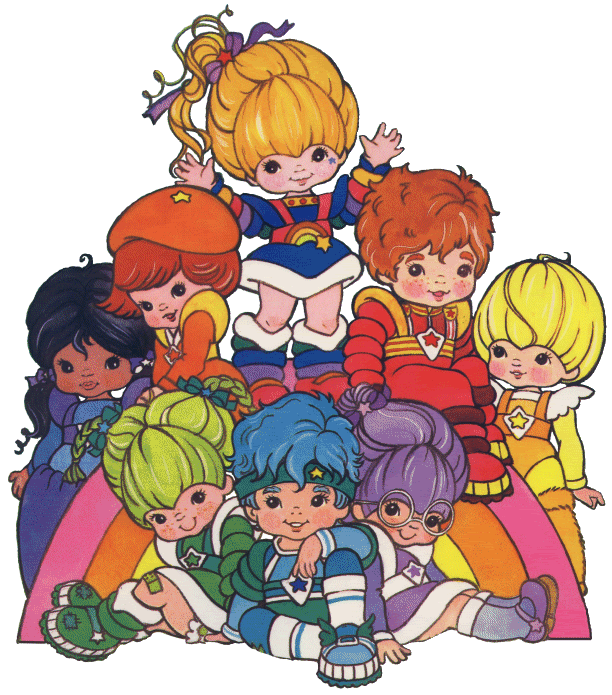 THESE ARE ALL SOMEWHAT IN THE SAME THEME

Total Value: 384,454 Gold
[Item Information]

Item List:
Reve Rouille
Nitemare Claws
Whip of Fire
Black Leather Belt
Soft Black Underwear
Midnight Black Mistress High Heels
Sparkling Eyes Clown Makeup
Oculus Mythica
Ritzy Blonde Wig
Skipper's Black Coat




Total Value: 522,968 Gold
[Item Information]

Item List:
Sexy Present (Valentines Day 2k9)
Grizzly Hoodie
Jenny Doll
Demonic Anklets
Cloud
Oculus Mythica
Yemaya's Pearl
Grizzly Hoodie
Holy $#17



Total Value: 267,914 Gold
[Item Information]

Item List:
Lunar Hairpin
Gift of the Gods
Classic Black Mary Janes
Rock Hard
Striped Stockings
Wonderland
Oculus Mythica
Elegant Veil



Total Value: 375,537 Gold
[Item Information]

Item List:
Dark Ice
Ritzy Teal Feather Fascinator
Devoted Pawn
Cloud
Holy $#17
Tsunami KO Classic Jacket
Demonic Anklets
WTF Hat
Oculus Magica
Grizzly Hoodie



Total Value: 806,938 Gold
[Item Information]

Item List:
Grizzly Hoodie
Gimpi
Dander 2nd Gen.
Carol of Ol' Ebenezer 2nd gen.
Bishr Doll
Jenny Doll
Yemaya's Pearl
Demonic Anklets
Holy $#17
WTF Hat
Cloud
Striped Stockings
Oculus Mythica



Total Value: 762,819 Gold
[Item Information]

Item List:
Black Strapless Bra
Death Whisper (10th gen)
Cloud
Vampire's Bat Swarm
Demonic Anklets
Captain Ara's Nestegg 3rd Gen.
Dark Ice
Jenny Doll
Yemaya's Pearl
Crossed Belts
Edmund's Underwear
Holy $#17
WTF Hat
Oculus Mythica



Total Value: 513,614 Gold
[Item Information]

Item List:
Silent Night
Captain Ara's Nestegg 3rd Gen.
Black Magic Cloak
Demonic Anklets
Cloud
Celebrity Snare Hulk Impact Crater
Dander 2nd Gen.
Midnight Black Sweet Lace Rockinghorse Shoes
Striped Stockings
Grizzly Hoodie
Oculus Mythica



Total Value: 808,816 Gold
[Item Information]

Item List:
Superior Form
Dark Halo
Dark Halo
Maid Collar Necklace
Nitemare Claws
Hand Wraps
Grizzly Hoodie
Demonic Anklets
Captain Ara's Nestegg 3rd Gen.
Midnight Black Mistress High Heels
Dander 2nd Gen.
Oculus Mythica
Tsunami KO Classic Jacket
Ritzy Blonde Wig
Wingding 2nd Gen (phase one)



Total Value: 1,565,712 Gold
[Item Information]

Item List:
Masquerade 2nd Gen.
Divided Stars
Fallen Wish 11th Gen.
Cloud
Gogh Reed






If I hugged you,
would you never let go?

If I kissed you,
would you cherish that moment?

If I reached for your hand,
would you take mine gently?

If I needed a shoulder,
would you let me cry on yours?

If I needed to talk,
would you really listen?

If I needed to scream,
would you do it with me?

If I needed to go,
would you come with me?

If I fell for you,
would you catch me?


or just let me hit the pavement?

DONATE PLEASE!!!
if you love me feel the need to donate anything!
i'm begging you!!!


Total Value: 419,441 Gold
After Exclusions: 2,000 Gold
[Item Information]

Item List:
Onigiri
Rock Hard
Morgana's Gloves
Mid day Yellow Wrap
Edmund's Underwear
Suspenders
X_X Yellow Raving Goggles
Jenny Doll
YHBT hat
KoNfuZeD YeLLoW SHoEz
Demonic Anklets
Elegant Snowy Cravat
Large Gold Buckle Belt



Total Value: 129,657 Gold
[Item Information]
Item List:
Lunar Hairpin
Navy Leather Stiletto Boots
Black Fishnet Stockings
Enchanted Book 2nd Gen.
Crisp White Summer Dress


Total Value: 4,966 Gold
[Item Information]

Item List:
Bloody Arm Bandage
Berry Tavern Wench's Cincher
Bloody Head Bandage
White Medical Shoes
Red Candy Striped Stockings
Crisp White Summer Dress
Nurses Hat

[Item Information]


Total Value: 355,699 Gold
[Item Information]

Item List:
Lovely Genie White Belly Gem
Jenny Doll
Ghostly White Mistress High Heels
Enchanted Book 10th Gen.
Buck Teeth
Fallen Wish 9th Gen.
Oculus Mythica
Elegant Antoinette Wig (Light Blue)
Powder Blue Sweet Lace Bloomers
Blue Fur-Trimmed Bra




please donate...
Item List:
Icy Snug Slip-On Sneakers
That Blue 90s Vest
Aoi Cache Pants
Wet Blue Skimpy Swim Top
Wet Blue Skimpy Swim Bottom
Radioactive Blue Raving Goggles


Total Value: 1,230,947 Gold, 6,000 Tickets
[Item Information]

Item List:
Fallen Wish 5th Gen.
Oculus Mythica
Panda Slippers
Gimpi 5th gen.
Gimpi 2nd gen.
Gimpi
Emo Bag
Achromatic Apocaripped Pants
Striped Stockings
Card Shark Bands
Those Black 90s Gloves


<Awsome Bunny heart >


Total Value: 32,147 Gold
[Item Information]

Item List:
Lifeguard Red One Piece Swimsuit
Baseball
Red Candy Striped Stockings
Dark Wine Leather Stiletto Boots
White Bunny Hoodie
Sparkling Eyes Clown Makeup
Oculus Mythica



Total Value: 21,040 Gold
[Item Information]


Item List:
Old Machete
Morgana's Gloves
Gray SKA shoes
Red Candy Striped Stockings
Crisp White Summer Dress
Zorro Mask
Red Riding Hood

HERE'S A LIST OF PEOPLE WHO WERE NICE AND LOVED ME ENOUGH TO DONATE TO ME!
1.r34p3rkid heart
2.
3.
wow this is pretty messed up no one loves me!





well...i dont know what to say...but thoes of you who know me know me!!! well...i'm kinda clever...-ish and surprisingly smart. i have a huge intrest in greek mythology(gods/goddesses) i dont know much, but there fasonating. Gaia was...i'm sorry is the goddess of Esrth, no really she is the earth...i have a nice family...5 dogs and 1 cat...i read a lot of books abot vamps and such, and yes manga's included...i dont listen to much music, but i might know a song lol yes if you think i'm a dork your correct...i'm also clumsey too....er...i have a big kittty brother and lots of great friends on gaia!!!
You Are 80% Psychic





You are so very psychic.
But you already predicted that, didn't you?
You have "the gift" - and you use it daily to connect with others.
You're very tapped into the world around you...
Just make sure to use your powers for good!

Are You Psychic?


Your Depression Level: 64%





You seem to have moderate depression.
Your symptoms are bad enough that they're effecting your everyday life.
You would benefit greatly from professional help.

Are You Depressed?
You Are Totally Abnormal in Love





When it comes to love, you're definitely on a whole other planet.
You have your own unique ideas and points of view... and not many people share them.
You love as deeply and completely as other people. They just may have trouble recognizing it.

Why You Aren't Normal in Love

You are abnormal because you rather that your partner die first.

You are abnormal because you have been in love with two people at the same time.

Are You Normal in Love?
Your Friendship Style is Independent





You love your friends, but you don't always need them as much as they need you.
You like to do your own thing. Sometimes this means taking a break from your friends and carving your own path.

As long as your friends give you the space you need, you are happy to be there for them whenever you can.
Your friends lean on you for advice and problem solving. You tend to be "the rock."

You and an Empathetic Friend: Go well together. Your Empathetic Friend understand and accepts you... but may be too needy sometimes.

You and a Gregarious Friend: Get along well, as long as your Gregarious Friend is happy to only see you occasionally.

You and another Independent Friend: Have a love / hate thing going on. When you agree, things are blissful. However, more often than not, you butt heads.

You and a Philosophical Friend: Are somewhat a matter of opposites attract. You're both thinkers, but you think very differently.

What's Your Friendship Style?
You Are An INFP





The Idealist

You are a creative person with a great imagination. You enjoy living in your own inner world.
Open minded and accepting, you strive for harmony in your important relationships.
It takes a long time for people to get to know you. You are hesitant to let people get close to you.
But once you care for someone, you do everything you can to help them grow and develop.

In love, you tend to have high (and often unrealistic) standards.
You are very sensitive. You tend to have intense feelings.

At work, you need to do something that expresses your personal values.
You would make an excellent writer, psychologist, or artist.

How you see yourself: Unselfish, empathetic, and spiritual

When other people don't get you, they see you as: Unrealistic, naive, and weak

What's Your Personality Type?
It's Easy For You to Fall in Love





Looking back on your life, you will have many true loves.

You've been deeply wounded in the past, and you're still recovering from that hurt.

You prefer a quirky, unique person to be your lover. You're easy going about who you're with, as long as they love you back.

In fights, you are able to walk away and calm down. You are able to weather the storm.

Getting over a break-up doesn't take long. Easy come, easy go.

Your Love Life Secrets, Revealed
You Are Trusting In Love





You fall in love quickly and easily. And very often.

You give and take equally in relationships.

You need your space and privacy. You don't like to be smothered.

You're secretly hoping your partner will change for you.

You stay in love for a long time, even if you aren't loved back. When you fall, you fall hard.

How Are You In Love?
You Are Romantic Sexy





You are sexy because you are very attached to your partner. You are incredibly loyal.
Once you fall in love, you aren't attracted to anyone else. You only have eyes for your sweetheart.

You have so much sensuality and fire for your partner. You can be a bit overwhelming at times.
You find being deeply in love to be the sexiest thing in the world. Your passion is undying.

As long as your partner shares your passion, you find it easy to sustain a monogamous relationship.
And within the confines of a stable relationship, you're willing to do a lot to keep that passion alive.

What's Sexy About Your Name?
Your Love Element Is Fire





In love, you are a true listener and totally present.
For you, love is all about feeling more alive than you've ever felt.

You attract others with your joy and passion. scream
Your flirting style is defined by your strong ability to communicate.

Fun and play are the cornerstones of your love life.
And while your flame may burn too brightly, it's part of your appeal.

You connect best with: Wood

Avoid: Water (blea water twisted )

You and another Fire element: will likely burn out quickly <Wa!?!>

What Element Is Your Love?
Your Body's Element is Fire





You are restless and hyper. You are easily bored.
You are driven and talented, but you are never satisfied with your accomplishments.

You are a perfectionist and not easily satisfied.
You're happiest when you can escape to an exciting <Cha!!! ninja >adventure.

Your energy tends to be: complete

Your power color is: red

What Element is Your Body?
Your Worry Factor is 28%





You worry a little, but you usually don't go overboard.
You know it's good to recognize your fears, as long as you let go of them.
So whenever you start to worry too much, just take a deep breath and relax.
You're not the worrying kind - and there's no reason to start.

Do You Worry Too Much?
You Are 81% Creative





You are an incredibly creative person. For you, there are no bounds or limits to your creativity.
Your next creation could be something very great... Or at least very cool!

How Creative Are You?
Your Dominant Intelligence is Linguistic Intelligence





You are excellent with words and language. You explain yourself well.
An elegant speaker, you can converse well with anyone on the fly.
You are also good at remembering information and convincing someone of your point of view.
A master of creative phrasing and unique words, you enjoy expanding your vocabulary.

You would make a fantastic poet, journalist, writer, teacher, lawyer, politician, or translator.

What Kind of Intelligence Do You Have?
Your Vibe is Super Sexy





You feel 100% sexy at almost any moment
And this inner sexiness really does boost your appeal
You're confident, playful, and outgoing
You know what you have to offer - and you're proud of it!

What Kind of Sexy Girl Vibe Do You Have?
You Are a Vampire





You are charming, sensual, and even a bit manipulative.
You can't help but get people to do what you want.

You have sharp senses and a strong predatory instinct.
You go after what you want, without mercy.

While you have the heart of a killer, many people are drawn to you.
You are elegant, timeless, and mysterious. You are the ultimate fantasy object.

Are You a Vampire or a Werewolf?
You Are 86% Bitchy





Ouch, you've got a heart of steel, and you don't mind throwing out cutting insults to whomever you hate.
Those who know you well know not to mess with you. And those who don't know you well are plain scared of you!

How Bitchy Are You?
Your Brain is Vivid





Your mind is a creative hotbed of artistic talent.
You're always making pictures in your mind, especially when you're bored.
You are easily inspired to think colorful, interesting thoughts.
And although it may be hard to express these thoughts, it won't always be.

What Pattern Is Your Brain?
Your Eyes Should Be Brown





Your eyes reflect: Depth and wisdom

People find you to be: Loyal, honest, and comforting

Your best trait: You are comfortable with who you are, and you don't pretend to be someone you're not

What's hidden behind your eyes: A tender heart

What Color Should Your Eyes Be?
Your Face Says You're Rational





At first glance, people see you as warm and well-balanced.

Overall, your true self is reserved and logical.

With friends, you seem logical, detached, and a bit manipulative.

In love, you seem mysterious and interesting.

In stressful situation, you seem like you're oblivious to the stress.

What Do People Think Of Your Face?
Your Heart Is Red





You're a passionate lover - you always have a huge fire in your heart.
Too bad it's hard for you to be passionate about just one person!

Your flirting style: Outgoing and sexy

Your lucky first date: Drinks and dancing

Your dream lover: Is both stable and intense

What you bring to relationships: Honesty

What Color Heart Do You Have?
Your Aura is Red
You Are 48% Emo





You're not emo, but you're plenty thoughtful, unique, and even a little angsty.

Are You Emo?




You have a high level of emotion. This can mean passion, but it can also mean rage.
Usually, you don't take these emotions out on others. You just use them as motivation - and it works!

The purpose of your life: embracing all the wonders of the life, lots of travels, and tons of adventures

Famous reds include: Madonna, Marilyn Monroe, Jennifer Lopez

Careers for you to try: Dancer, Boxer, Surgeon

What Color Is Your Aura?
---------suppah sad and soo lovving would you do this?-------------
Girl: Slow down im scared
Guy: No this is fun
Girl: No its not please its to scary
Guy: then tell me you love me
Girl: I love you slow down
Guy: Now give me a big hug
She gave him a big hug
Guy: Can you take off my helmet & put it on yourself its bothering me.
In the newspaper the next day a motorcycle had crashed into a building because of break failure. Two people were on it, but only one survived. The truth was that halfway down the road the guy realized that the breaks were broke he didn't want the girl to know. Instead he had her hug him and tell him he loved her one last time. Then he had her put his helmet on so that she would live even if it meant that he would die. If you would do the same for the person you love copy this in your profile.
----------------to prove from FAKE/REAL friends----------------------
FAKE FRiENDS: Call your parents Mr/Mrs
REAl FRiENDS: Call your parents DAD/MOM

FAKE FRiENDS: bail you out of jail and tell you what you did was wrong.
REAl FRiENDS: Would sit next to you sayin "Damn ... we messed up big time... but that stuff was fun!"

FAKE FRiENDS: never seen you cry.
REAl FRiENDS: cry with you

FAKE FRiENDS: Borrow your stuff for a few days then give it back.
REAl FRiENDS: keep your crap so long they forget its yours.

FAKE FRiENDS: know a few things about you.
REAl FRiENDS: Could write a book about you with direct quotes from you.

FAKE FRiENDS: Will leave you behind if that is what the crowd is doing.
REAl FRiENDS: Will kick the whole crowds butt that left you.

FAKE FRiENDS: Would knock on your front door.
REAl FRiENDS: Walk right in and say "I'M HOME!"

FAKE FRiENDS: Are for awhile.
REAl FRiENDS: Are for life.

FAKE FRiENDS: will talk s**t to the person who talks bad about you.
REAl FRiENDS: Will knock them the out

FAKE FRiENDS: Would ignore this
REAl FRiENDS: Will send this to all there real
friends
---------------------again suppah sad and akward---------------------
Boy:baby we need to talk

Girl: kyle, wat do u mean?

Boy: sumthin has come up...

Girl: wat? Wuts wrong? Is it bad?

Boy: i dont want to hurt u baby

Girl: *thinks* omg i hope he doesnt break up with me... I love him so much

Boy: baby are you there??

Girl: yea im here wut is so important??

Boy: im not sure if i should say

Girl: well u already brought it up, so please just tell me.

Boy: im leaving....

Girl: baby wut are u talking about?? I dont want u to leave me, i love you

Boy: not like that, i mean im moving far away

Girl: why? All of ur famliy lives over here.

Boy: well my father is sending me away to a boarding skool far away.

Girl: i cant believe this.

[FATHER: (picks up the other phone, interrupts & yells furiously) ERiKA, wat did i tell you about talking to boys?!!!!!....Get off the damn phone!! (And hangs up)]

Boy: wow ur father sounds really mad

Girl: u know how he gets, but anywayz i dont want you to go

Boy: would you run away with me?

Girl: baby, u know i would, i would do anything for u, but i cant... U dont know wut would happen if i did.

My dad would kill me !!

Boy: *sad* its ok i understand i guess..

Girl: *thinking* i cant believe wuts going on

Boy: i need to give u sumthing 2nite b/c i am leaving on flight 1-80 in tha morning, so i ned to see you now.

Girl: ok i will sneak out & meet u at tha park

Boy: ok ill meet u there in 20min

[They meet at a nearby park, they both hug eachother. And he gives her a note.

Boy: here u go, this is for you i gotta go.

Boy: baby dont cry, u know i love you...but i have 2 go

Girl: ok (begins to walk away)

[They both go back home.

Girl: *tear* (begins to cry)

And erika begins to read tha letter he gave her]

It says.....

Erika,

U probably already know that im leaving, i knew this would be better if i wrote a letter explaining tha truth about how much i care about you. The truth is, is that i never loved you, i hated you so much, u are my b***h and dont u ever forget that. I never cared about you, and never wanted to talk to you, and be around u. U really have no clue how much i hate you. Now that im leaving i thought u should know that i hate you b***h, u never did tha right thing, and u And were never there. I didnt think i could hate someone as much as i hate you. i never want to see you, for the rest of my life, i will never miss kissing you like before, i never want to cuddle up, how we used to. I will not miss you and thats a promise. U never had my love, and i want you to remember that. b***h u keep this letter bcuz this may be tha last thing u have from me. I hate you so much. i will not talk to you soon b***h.... Goodbye
- Kyle

[ erika begins to cry, she throws tha paper in tha garbage & crys for hours ]

....A day passes, she is sad, depressed and she feels so lonely.... Then she gets a fone call....

Friend: how are u feeling?

Girl: i just cant believe this happend i thought he loved me.

Friend: o, about that. Kyle left me a msg. A few days ago. He told me to tell u to look in ur jacket pocket or something...

Girl: ummm ok

[She finds a piece of paper in tha jacket, It says...]

Baby i hope u find this before u read my letter. I knew ur dad might read it, so i switched a few words...

Hate = Love

Never = Alwayz

b***h = Baby

Will not= will

........ I hope u didnt take that seriously because i love you with all my heart, and it was so hard to let you go thats y i wanted u to run away with me...

-Kyle


Girl: omg its a letter, Kyle does love me!!, he must of slipped it into my pocket when he hugged me.

I cant believe how stupid I am!!

Friend: lol ok but i g2g... Call me later

Girl: *happy*ok bye, i'll be at home waiting for my baby to call me !!

...... Erika turns tha T.V. on......

[Breaking news] "An airplane has crashed. Over 47 young boys died, we are still searching for Survivors...This is a tragedy we will never forget, this plane was flight 1-80...it was on its way to an all boys boarding school..." Reporter says.


[ she turns off the tv....3 days later, she kills herself, because of tha fact that Kyle was dead & she had nothing to Live for... ]

....A day after that the phone rings. Nobody answers. It was Kyle, he called to leave a msg. "Its Kyle, i guess ur not home so, I called to let u know that im alive, i missed my flight b/c i had 2 see u one last time. So i hope ur not worried. I am staying for good. Sorry if u got scared, i promise to make it up to you everything will be a be ok i love you so much...call me asap bye!
---------why cant a guy ever tell me this...dont anwser that---------
Girl: What's wrong?
Boy: I like her so much...
Girl: Talk to her.
Boy: I don't know. She won't even like me.
Girl: Don't say that. You're amazing.
Boy: I just want her to know how I feel.
Girl: Then tell her.
Boy: She won't like me.
Girl: How do you know that?
Boy: I can just tell.
Girl: Well Just tell her.
Boy: What should I say?
Girl: Tell her how much you like her!
Boy: I tell her daily.
Girl: What do you mean?
Boy: I'm always with her. I love her.
Girl: I know how you feel. I have the same problem. But he'll never like me..
Boy: Wait. Who do you like?
Girl: Oh some boy.
Boy: Oh..she won't like me at all then.
Girl: She does.
Boy: How do you know.?
Girl: Because, who wouldn't like you?
Boy: You.
Girl: You're right, I don't like you, I love you.
Boy: I love you too.
Girl: So are you going to talk to her?
Boy: I just did. :]
---------------------------------------------------------------------------
Men Are Like...

1. Men are like ... Laxatives... They irritate the crap out of you.
2. Men are like... Bananas... The older they get, the less firm they are.
3. Men are like... Weather... nothing can be done to change them.
4. Men are like ...Blenders ... You need One, but you're not quite sure why.
5. Men are like ...Chocolate Bars... Sweet, smooth, & they usually head right for your hips.
6. Men are like ... Commercials... You can't believe a word they say.
7. Men are like ...Department Stores... Their clothes are always 1/2 off!
8. Men are like ...Government Bonds... They take soooooooo long to mature.
9. Men are like ...Mascara ... They usually run at the first sign of emotion.
10. Men are like ...Popcorn .... They satisfy you, but only for a little while.
11. Men are like ...Snowstorms ... You never know when they're coming, how many inches you'll get or how long it will last.
12. Men are like ...Lava Lamps ... Fun to look at, but not very bright.
13. Men are like ...Parking Spots... All the good ones are taken, the rest are handicapped

--------------------THIS IS SO FUNNY AND TRUE ---------------------
1. Only in America......can a pizza get to your house faster than an ambulance.

2. Only in America......are there handicap parking places in front of a skating rink.

3. Only in America......do drugstores make the sick walk all the way to the back of the store to get their prescriptions while healthy people can buy cigarettes at the front.

4. Only in America......do people order double cheeseburgers, large fries, and a diet coke.

5. Only in America......do banks leave both doors open and then chain the pens to the counters.

6. Only in America......do we leave cars worth thousands of dollars in the driveway and put our useless junk in the garage.

7. Only in America......do we use answering machines to screen calls and then have call waiting so we won't miss a call from someone we didn't want to talk to in the first place.

8. Only in America......do we buy hot dogs in packages of ten and buns in packages of eight.

9. Only in America......do we use the word 'politics' to describe the process so well: 'Poli' in Latin meaning 'many' and 'tics' meaning 'bloodsucking creatures'

. 10. Only in America......do they have drive-up ATM's with Braille lettering.

11.Only in America.....Will you go to a restraunt in seaworld and ask for bandaids and get mayonise



Take the Magic: The Gathering 'What Color Are You?' Quiz.


------------OH...AND I LOVE TO CREATE AVI'S-----------------------



everyone must watch death note 3 live action..
follow this link:

part 1:

http://www.crunchyroll.com/media-388556/L-Change-the-World-Movie-Part-1.html

part 2:

http://www.crunchyroll.com/media-388704/L-Change-the-World-Movie-Part-2-Final.html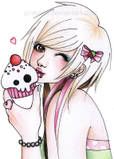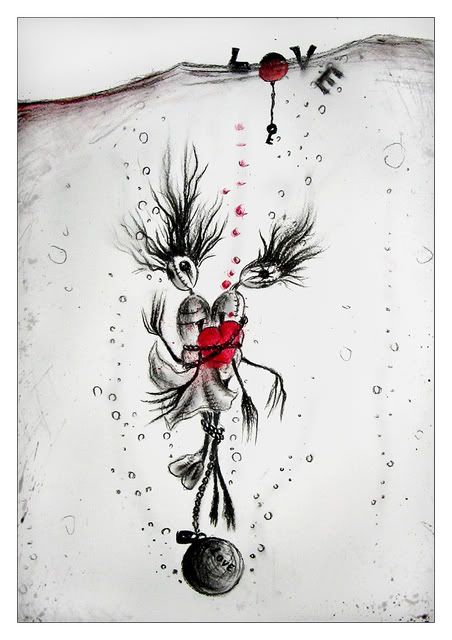 ATTEMPTING TO MAKE:

Friends
Viewing 12 of 49 friends
Journal
CHEEZE AND CRACKERS
Unicorns...are...AMAZING. Yes it's all true....Unicorns make RAINBOWS...WITH THEIR BUTT.
Multimedia