About




Name: Yuki x__X
Age: 15 (yeah you know it!)
Appearance: Are you crazy?! I'm never gonna post my pic... Too many stalkers... x__X I'll just tell you I'm not fat and I'm not ugly...
Bf: None in this world or the next.
Hobbies: Drawing, jamming on my electric guitar, playing in the rain, playing DDR, skateboarding, sleeping, walking, play fighting,
walking at night, and poking people.
Favorite food: Way too many to say... x__X
Loves: vampires, spooky things, graveyards, punk rock, fighting (sparring), solitude, art, volleyball, goth clothes, Hot Topic, Hollister, modleing, Kadaj, My chemical Romance, sharp things like swords *stabs*, blood-- ack! just kidding, dragons, Cloud, Taebin, Se7en, the dark, sleeping, and dreaming..
Hates: Crying, preps, seeing ppl get hurt (unless they desearve it then it's just funny), snobs, perverts, being hit or slapped, not enough sleep, being shut out, being alone, homework, cops, staying out of trouble, and goody-goodies that act like they're better than me.
FAVORITE QUOTE: "They were perfect. They were beautiful. They met in the middle of nowhere. In the middle of nothing, and kissed where everyone could see. No words. No before. No after. They kissed and it was perfect. It was beautiful. It was everything. It was nothing."
Currently: Being a crazy nut...
Band name: .[Dead].
Uhm... Pics??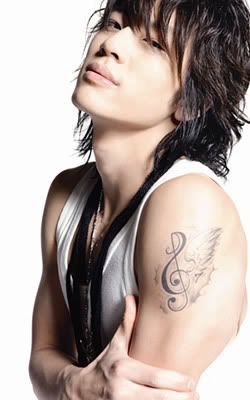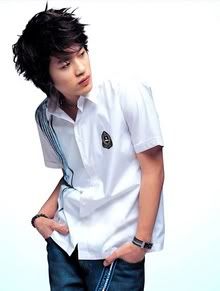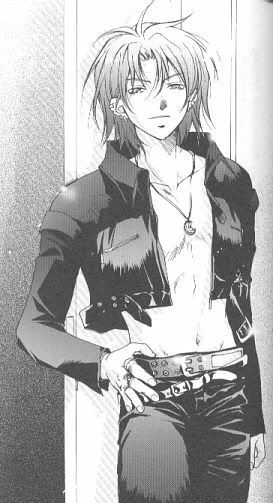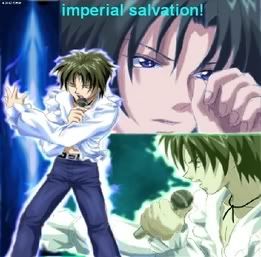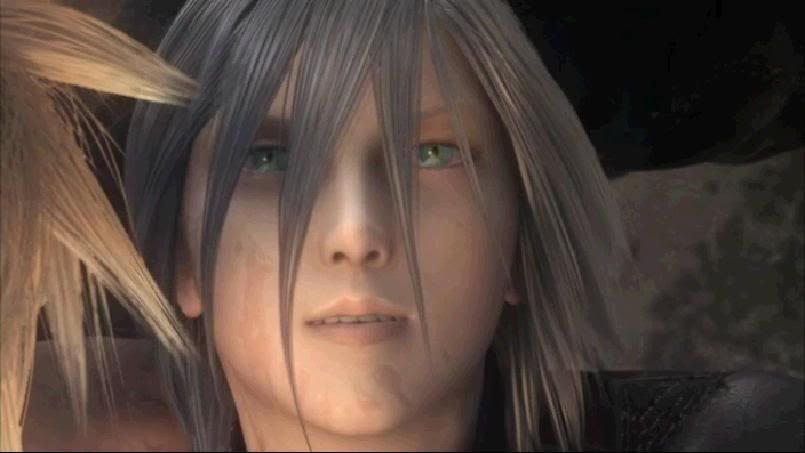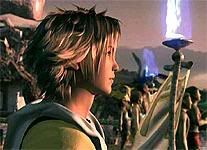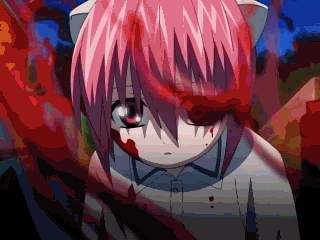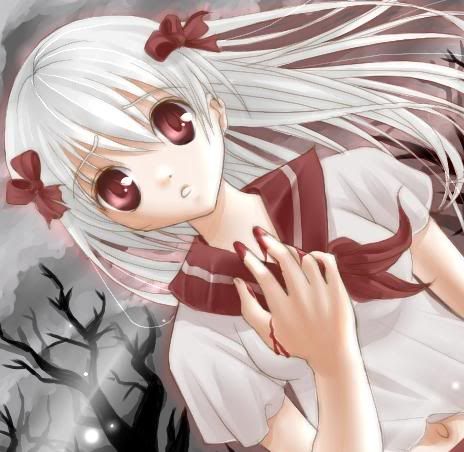 Currently dying of boredom. ><
A peoem by me. Shutup!
The sound of my heart beating like a drum.
The surging pain is making me numb.
The sorrow and saddness making me hate.
I can't stand, I can't walk.
It's hard to wait.
This hollow emotion is killing me.
I can't allow the life you died for to end
[INCOMPLETE]
Friends
Viewing 6 of 6 friends
Multimedia
Signature
If I was a falling star would you catch me?