About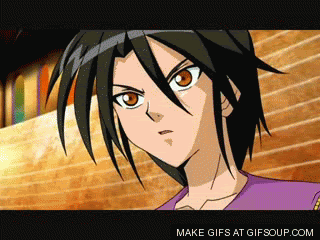 Shun Kazami (風見 駿, Kazami Shun?, シュン Shun) was the former 1st ranked Bakugan brawler but after Masquerade showed up, he moves down to 6th, then back up to 5th after defeating Komba and ultimately to 3rd by the end of the first series. He is 13 years old, has black hair, which is tied into a long ponytail, and wears a purple jacket. He is a master of Bakugan and co-created the rules with Dan. He is also Dan's childhood best friend. Shun is a loner, a boy of very few words, but yet is willing to help his friends at almost every turn. He is a Ventus brawler and he approaches Bakugan like a ninja. He lives with his grandfather, who used to be a famous ninja warrior, who once expected Shun to follow in his footsteps instead of playing Bakugan. His Guardian Bakugan is a Ventus Skyress, whom Shun received from his sick mother.It is unknown if shun has a father. this is not yet revealed, he has not appeared in any of the seasons. Skyress later evolved into Ventus Storm Skyress.
In the second season, Shun came to New Vestroia completely by accident, and explained why Dan couldn't contact him in episode 1; he was up alone in the mountains working on his ninja skills, when a warp hole appeared and he was sucked into New Vestroia. He is 16 years old in the second series. He made a cameo appearance in episode 4 when Marucho battled Mylene, but his face wasn't revealed as his hood covered it completely and was offered a place in the Vexos. After hearing that Skyress was taken captive, he rushed towards one of the cities to save her, but on the way, teamed up with Dan after rescuing him from Spectra and Gus. After being separated from Skyress, he teams up with Ventus Ingram, who he grabbed just before a beam pulled him into the ship. In the beginning, he doesn't get along with Ace very well, who refers to him as a "ninja-wannabe", but he is deeply admired by Baron who, in episode 7, even tries to imitate some of Shun's ninja moves but fails. He is taken hostage in episode 15, after being defeated by Shadow. Mira and Spectra later free him in episode 20, though he is unaware of this. He is reunited with Storm Skyress in episode 26 but she stays in New Vestroia, claiming that she was in his past and that Ingram is officially his new partner now. In episode 26, he goes back to Earth with Marucho, Dan, Drago, the other brawler's Bakugan, except for Storm Skyress. Shun returns to New Vestroia a few episodes after the beginning of the second series, and has a run-in with Lync Volan of the Vexos. Storm Skyress comes to his rescue, and after Lync is defeated by Shun and Ingram, Skyress bids Shun her final farewell. Shun is still the strong silent type and highly skilled with Bakugan, and is willing to help his friends whenever they need it. He helps Dan defeat the Alternative in the final episode of New Vestroia. Not much has changed for how he acts or looks, except for the fact that he has cut off his ponytail. His Trap Bakugan is Ventus Hylash and his current Guardian Bakugan is Ventus Master Ingram. Shun is 17 years old in the third season. He will be back in Gundalian Invaders in a new wardrobe and with new Bakugan.
About my bakugans :
Skyress: Skyress is Shun's guardian Bakugan that resembles a phoenix. She possesses the ultimate ability to resurrect herself. Her Impressive vision scours the horizon. She has gigantic wingspan and numerous long tails with sharp feathers at its tip. She is noble with a chivalrous spirit and fair in battle. Shun received Skyress as a gift from his sick mother. Voiced by: Chiharu Suzuka
Storm Skyress: Storm Skyress evolved from Skyress when Shun realized he could not live alone and needed his friends to help him. She is a larger stronger version of Skyress with a colossal wingspan and a blade-tipped tail.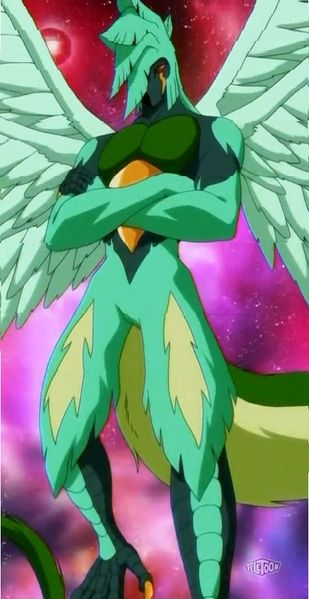 Ingram: Shun's second Guardian Bakugan & Ingram's next evolution. Shun saved Ingram in midair when he was being sucked into the Vestal Destroyer.
Master Ingram: Ingram's evolution after gaining Oberus' elemental energy. Ingram is now a ninja/warrior Bakugan with an additional set of wings who can call upon Shadow Wing as a battle partner. He lost the Ventus energy when he & Nemus lost a battle against Boriates & Macubass, due to the Vexos' cheating.
If you wana learn more about me send me pm/comemnts!Bakugan Brawl!!
Love this picture!! xDDD


all thought i wanted to be in Dan's place <<;;
Friends
Viewing 12 of 26 friends
Journal
Bakuga,Aviarts,Stuff
Bakugan stuff and avi arts from friends!
Multimedia