intergalactic detective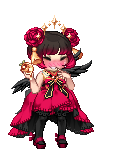 Details
Last Login

12/23/2018 11:12 pm
Gender

Female

Birthday

03/11
---
Interests
About
Hi. c: I'm intergalactic detective!
[24 | Female | Pisces | Artist | Psychology Major | Bookworm | Giant dork | Mystery freak]
I'm fan-theory trash and obsess over fictional universes too much. Join me. c;
Journal
||Malicious Character Bios.||
This is basically where I'm keeping my role play material, such as bios, and other character information.
Multimedia
Signature

>>>------------------------------------->


;;&never tell me the odds&;;


<-------------------------------------<<<