About
im invisible.
guys dont notice me that much. It could be just b/c im shy, or i feel broken most of the time. ive been rejected to many times, and im afraid to stand out to my crush and tell how them how i feel about him because i don't want to get rejected again.</3
this is my new haircuttc: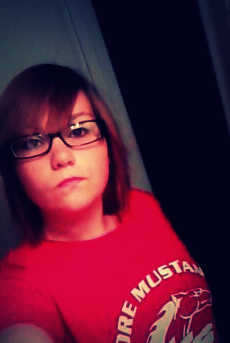 if someone
wants to be apart of your life theyll make an
effort
to be in it.
DONT BOTHER
reserving a
s.p.a.c.e.
in your
heart
for someone who wont make an effort to
STAY
Every girl's dream guy...
would save her texts just to look at when he misses her;
let her wear his oversized jacket when she's cold; sit
with her on the beach while watching the sunset; call
her 3 o'clock in the morning just to hear her voice;tell
her she's beautiful when she just woke up;kiss her in
the pouring rain; tell her she's his everything; watch her
every move and smile] about it; wipe her tears away,
hold her tight and never let her go;brag to his friends
that someone like her would love him; tease her,but let
her tease back; pretend to sleep only to let her kiss him
goodnight; hold her hand at the randomest times; hug her
tight when she's scared; come up from behind her, wrap
his arms around her waist and softly whisper in her ear
if love is the answer, what is the question?
just because i dont care doesnt mean i dont umderstand.
remember to try.
people are lonely because they build walls instead of bridges.
sometimes you have to forget what you want to remember what you deserve.
when words fail. music speaks
i turned out liking you more than i originally planned.
music on-world off
your beutiful. no matter what no one can change that. dont let anyone put you down because of your looks, your hair, make-up, clothes, personality. your you and thats that. people dont need to make you feel bad if your gay, bi if you like creepy thing or even if you like the worst singers in the world. its YOUR personality that counts. not anybodys opinion, thought or action, so remember to just be yourself. be the person you are and embrace it. because once you believe in yourself no one can stop you from doing what you love.
Friends
Viewing 12 of 14 friends
Journal
sometime around midnight
Signature