About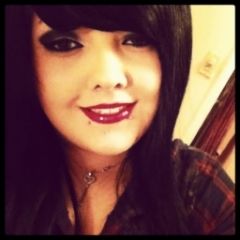 Haii !
I am Christina but you know me as M00fins c:
I am 21 years old and NEVER act my age.
I LOVE art, music, books, facebook<3, Gaia, YouTube, PS3, Xbox One o:
I guarantee that you will ALWAYS be laughing around me.
I try my best to make others happy and most of the time I do a pretty good job at it.
You'll never catch me without my makeup on(:

-
They say that love is forever, your forever is all that I need. Please, stay as long as you need. Can't promise that things won't be broken, but I swear that I will never leave. Please, stay forever with me.