About
Please help!
Hey, im Emma and im a crazy pineaplle person! (I spell pineapple that way becuz its fun) Im 15 years old and i love to have fun! I live in California and love it! Fave bands are Owl city, Ke$ha, Lady gaga, Paramore, Holly wood undead, and 3Oh!3. Fave movie is District 9! I love animals and wish to be a vet when i grow up. Nothings more fun than Snowboarding! Softball and Snowboarding are my favorite sport. Im on my Lap top right now and sadly it doesnt go so fast =(. I am single at the time X3. I do believe that Giant Pregnant Hotdogs will destroy the world in 2012 XD. My fave color is green, black, and purple. Yes, i do like the twilight series and yes, i do think Taylor Lautner is indeed hot! XP. One thing i love in the world other that crazy pineapple people is anime! I love it and always will. I really admire the way its drawn and i wish to beable to draw anime when i grow older. Well thats me and if you have any other questions just ask me =) I will accept any friends request, only if ur not gonna stalk me...................... anyways ya and just wanted to say this, my fave youtube comedian is smosh, raywilliamjohnson and shanedawson. look em up plz!!!
I would like it if you got me something off my wishlist or you would like to trade becuz even tho i hav been on for a while im not that rich, (I really don't come on alot) So plz get stuff off of my wishlist and i will love you forever!!!!!! You can even win a.................. FREE INTERNET HUG! Now won't you like that? :3
Bye Bye! I know you want a internet hugglez!

Name:Hatsune
Message to the readers: Always drink vegetable juice!

You can adopt one too!
Find the one for you!
Name:Kitty
Message to the readers:Love eachother
Total Value: 2,646,372 Gold
[Item Information]
PLease help!
Item List:
Carlos the Alpaca
Fox Tail
Inari's Beads 12th Gen
Kitty Slippers
Trendy Dark Skinny Jeans
Kottan Bell 2nd Gen
Kottan Bell 3rd Gen
Kottan Bell 6th Gen
Winter Rose
Gimpi 2nd gen.
Gimpi
Total Value: 1,802,387 Gold
[Item Information]
Please help
Item List:
Cherry Blossom
Winter Rose
Gothic Butterfly
Gothic Veil
Red And Black Striped Stockings
Two Turtle Doves
Trendy Dark Skinny Jeans
BTK
Kottan Bell 2nd Gen
Kottan Bell 3rd Gen
Mona the Platypus
Noble Plumage
Total Value: 2,821,254 Gold
[Item Information]
Item List:
Winter Rose
Gothic Butterfly
Inari's Beads
Inari's Beads
Kottan Bell 2nd Gen
Kitty Slippers
Raider Shih's Garment
Demonbow
Red And Black Striped Stockings
Carlos the Alpaca
Mona the Platypus
Friends
Viewing 12 of 74 friends
Multimedia
Signature

Name:Kiko
Loves:Outdoors, TACOS!
Hates:Your mom, BURRITOS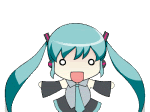 Name:Hatsune
Likes:Vegetable juice, dancing
Dislikes:Fruit juice, poor sports