About
hey im alexis. i used to hav 2 other accounts LOL_bby_4_eva and emo_muffin_lov3r but LOL got hacked and on emo_muffin_lov3r i got sick of a person and they were basically a stalker. i love hollywood undead. and basically any metal bands i like anything but country basically.my favorite color is purple i am a ninja but shhhhh dont tell anyone its a secret. lol. i am actually a really awesome person to know. i do hav a sleeping disorder acording to meh and i tend to go through stages of depression but im not 100% depressed.. i hav issues sleeping so im basically always on gaia! =] i hav a hero named gir,keril,spiderman,batman,plankton,& elmo! wonder pets wonder pets were on our way to save the day. i love spongebob but i prosime you i am not 2. not 4. not 6. not 10. but 18. lol! i am a kid at heart. lol jk. so yah. so message meh.
love chu alexis!
he told meh i was gonna eat chu! ily! <3 dinos r ahhh-mazing!
i love alice in wonderland but this is awesome! i am that!
i love toast and always will! =]
my favorite bands:
cobra starship
30h!3 the aaahhhh therre awesome!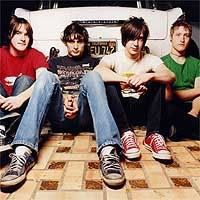 all american rejects ahhhh i love chu!
mine stripped hoodie! hottness!
AAAAHHHHH MSI! HOW I LOVE U!
charlie is mine! not yers! mine! i love them! the best band!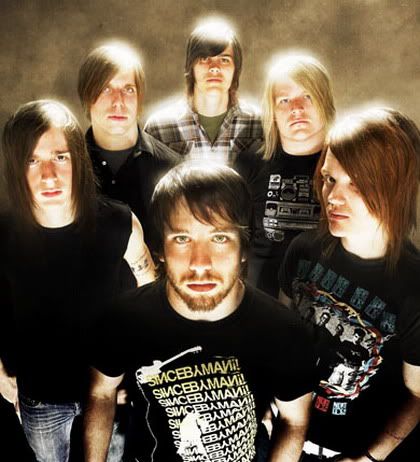 underoath! i wanted to see u in warped tour this year i was so sad when i couldnt get tickets!
chiodos rule! wahoooo!
hottie in back that is flipping us off is mine! wanna claim yers message soon! this is i set my friends on fire!
red tee shirt mine! oh and this is sliverstein one of my favorite bands ofcourse!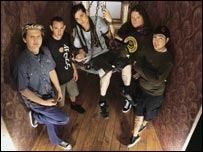 less than jake! aaaahhhhh! i dont own any! i dont think there cutee. but u can own message mmeh!
most know baby bash from nothing. well aka he sings cyclone! wahooo!
wahhoooo! pitbull is hotttt! meh and alice own!
bring me the horizon! hawties much?
fallout boy! pete wentz mine!
my chemical romance. they are awesom! there lastest album isnt my favorite but ill live!
the ting tings! i love them no matter what!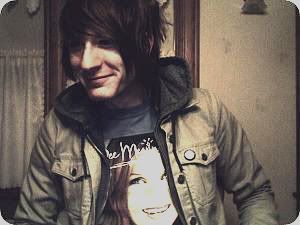 owl city omg i love chu!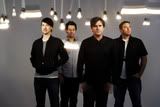 jimmy eats world ahhhhh i love chu! <3
this arent singers or a band but my 2 favorite ppl on daisy of love london and chi chi! yay! london won!
anarbor i get the guy wif the cuteish mohawk thinggy its hot!!!!!!!
lol!
the devil wears prada omg i heart chu!
kerli the best singer ever! she said scary little children was an inspiration i was art of it! yay!
heres another pic of her