About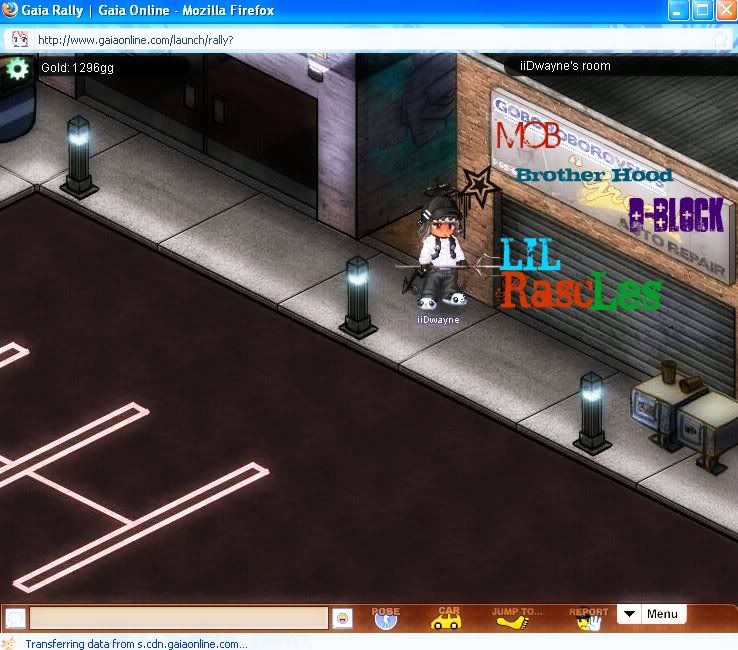 Waz good everybody its ya boy Dwayne aka Slick telling you about me:
I am 15 yrs young,i like basketball,football,soccer,baseball... well you can say im a sports junkie lmao, anyway i love girls(literally) specially pretty and smart ones :T ,uhm... oh i dislike phonies,fakes,gays & faggs,retards,etc... erm..oh im from Nassau,Bahamas i as born in WestPalm Beach Florida and i roll a 2006 mustang gt (actually learning how to drive it)
sweatdrop
well das all folks.
ЅŁΙСΚ ĐΛ SΤƯΝΝΆ
WΛΖ ΉΈŖΞ
ΒIΤĆΉΕΖ

dis nikka right here is the ******** nice guy u will ever know so get to know him we chill in rally and talk alot we forgot we where friends we found out we where friends lol so ya he is nice and cool he is the life of the PARTY BITCHS!!!! if get on his bad side like me lol we will kill u we are pretty much best friends on gaia lol i really dont recall meetin him in real life well no duh i would we live far from eachother i have a ipod touch he has a iphone ahaha i know kinda diffrent but kinda the same in ways lol he is the 2nd real gangster i know on gaia so respect the man he will get mad at u. ok im finished saying lots of stuff about him ok
~~~~~~~ii-DeMo-ii add me if u want PCCE BITCHES!!!!!
"STAR A BAD B I T CH"]
Wadupppppp this be that freaky chiq Star hackin this nigra Slick page..This ***** here is a str8 up fool..He keep me crackin up n s**t..He mad cool and a lil cutie pie..Im glad that I met him even thought he is my g son i mite tap that..lmao jk..but yuh hes real cool and got his own swag n s**t..And if any of yall hookas or hoes ******** wid him..You gonna have to answer to me..yuh digggg? Well i dont wanna take up this fool page buh Ilu Slick..Pce nigra..that b***h Star..
Hey Hey Hey peepz dis is tha 1 n dha only jeema hackinq my Brudah slick paqe ;] wut can i say bout dha famous a*****e hm... lolz he krazi so dont ******** wit em n if yuh do ******** wit em we qonna ******** yuh up oki ;] dis is my brudah frum dha same motha lolz he be crackin jokes bout peepz like hell n he say sum dumbass s**t lolz ((sum not meant 2 say)) he kno wut i mean lmao but ima hush dhatz all ;] buh byez slicknes slolz
*FRUM DHA 1 -N- DHA 0NLY MiZz MiLlZz*
Ariight ; ! Hak'n Dwaynee's Page
12/20/09@11;22
hmmkaay w u h s g o o d ; Anna aka b-thangg here (: Wuht tuh say , YOu All Already no his namee (: ^ he mad chill ; funny . and down fo wuh'eva . Not one tuh ******** wid foshure . aha he's pound ur head agaisnt the wall be like GIT THAT NGGAA :l hahaha . we be in rally laughing talking bout some random a** s**t l: dang im hooongry ;/ BUh yee . i really got nun else tuh say buh . get tuh know him , if he wanna git tuh no you . like i always be saying " talk s**t git ******** " real talk o-o dun mess . Srry it aint much ! lool leave the rrest fo him tuh answer fo yuh a** . hahaha Much Love ! (:
-BaeShizz