About
"Hey what are you guys looking at ?
Huh there are people checking out my Profile? I better get started then.
let me finish my breakfast first " biggrin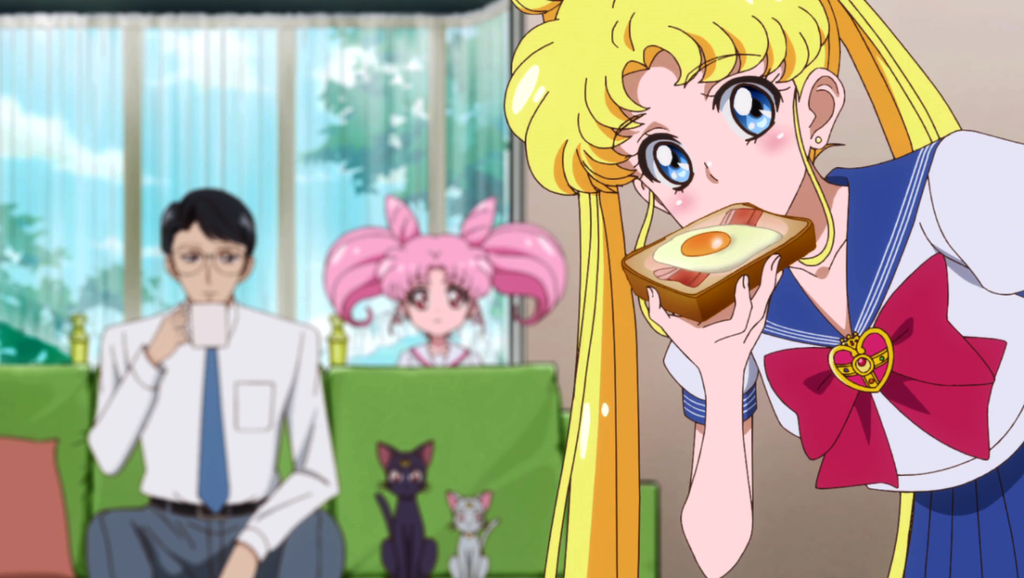 Well first of all to get started I am a normal Junior high School girl. who happens to have the worlds most powerful compact. it all happen after I met this magical cat name luna. with three magical words I become " Moon Cosmic Power" I become the heroine Sailor Moon.




Protecting the world is so much easier with the helps of my Prince Darien and friends. This is Darien Shield and Amy Mizuno[



These are my other friends Raye , Mina , Lita who are Also heroines. Known as Sailor Mars, Sailor Venus, Sailor Jupiter.




Oops i almost forgot to introduce this little brat next to me. Her name is Rini Tsukino. in the future she is the Daughter of me and Endymion. She true name when she is in the palace is Princess Lady Serenity. Her mother (which is me) Sent her back in time (Which is my Present) to learn how to be a true Sailor Guardian. So She can be a True Queen and her Era's Sailor Moon.




Not to mention there are more Sailor Guardians than me and the girls. We recently met Neptune, Uranus, and Pluto. Their powers are far more powerful than the inner scouts but that's because they have a different mission. they stand guard at the edge of the Solar system stopping invaders.




Last but not least is Sailor Saturn the Guardian of Death and Rebirth. She is the kindest of us all and also the deadliest. Many fear her but I don't because were linked by the destiny of being Guardians