( [ K n o w - M e . . . ] )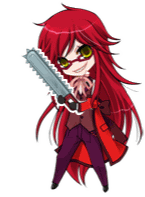 I am... BUTLER OF DEATH~<3
Grell Sutcliff (グレル・サトクリフ)
This mild personality is entirely a facade. Grell's true identity is that of a death god, and his true personality is just as flamboyant as Madam Red's, perhaps even more so. The real Grell is a cheerful sadist who enjoys flirting and bloody murder, sometimes at the same time. He meets Madam Red during a night where she murders one of her patients, and is attracted to her since--both because his favorite color is red and because of her issues regarding childbirth. (Grell confesses to her that he, too, wishes that he could bear a child.)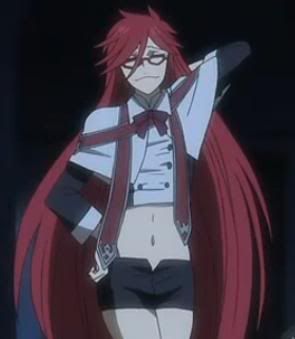 Grell refers to himself with feminine pronouns and has more than a passing interest in Sebastian; at one point he compares the two of them to Romeo and Juliet during their battle (leaving Sebastian horrified). Overall, he appears to have a tenuous grasp on sanity at best, switching from childish irritation to murderous rage at the drop of a hat.
Like a typical death god, Grell possesses a scythe; however, he had it transformed into a chainsaw because he considered a regular scythe to be old-fashioned. Grell explains that his scythe is capable of cutting through anything; when it cuts through a person, it divides their soul and their memories, thus resulting in that person's memories playing before their eyes.

"Hair, clothes, lipstick, I love them to be red."
I <3 ART ;33333
Give meh your babies and art! >=3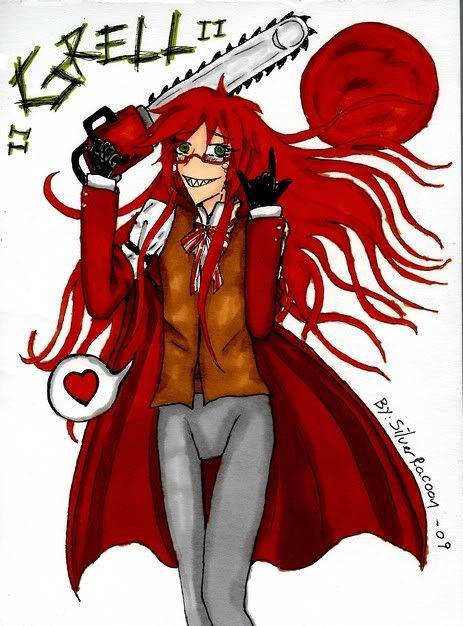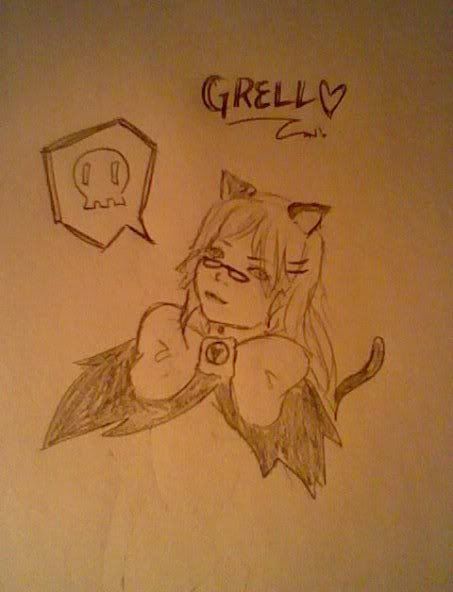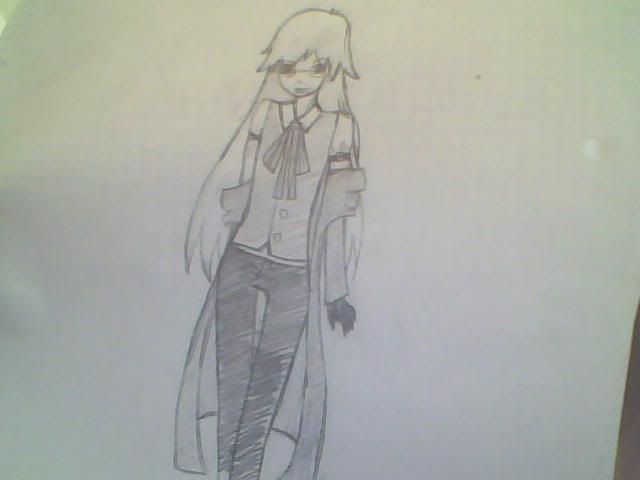 Love meh? ;3-
Fanboys: 5
Fangirls: 7
Stalkers: 4
FanSebby: 1 <3 <3 !!!
PM or tell me somehow if you would like to be a fan of mine(Or a stalker) ;D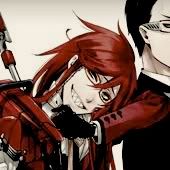 LEAVE ME A COMMENT, YOU SEXY GAIAN <3 >:U
, , Don't stop, make it pop
DJ, blow my speakers up
Tonight, I'mma fight
'Til we see the sunlight
Tick tock, on the clock
But the party don't stop no. . . ' '
Ehhh..?! THE END?! D8