ZHE AWESOME ME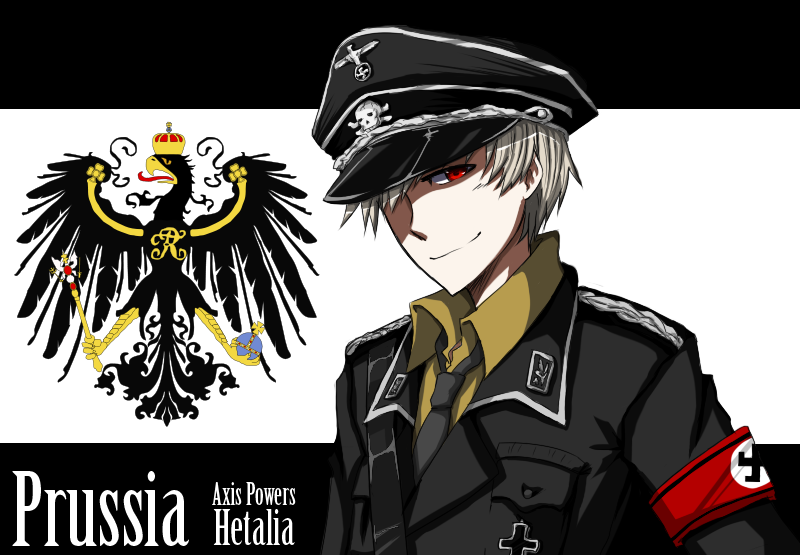 Kesesesesesese~! Guten Tag everyvone! I am Zhe Awesome Prussia, Also known as Gilbert Beillschmidt!
I am very self centered und no vone is more awesome zhan mir, No matter how hard zhey try! Mein best friends are Spain und France. Ve are known as zhe "Bad Touch Trio." Also, I am very protective of mein bruder, Ludvig. A;zhough I know he can take care of himself but... ANYVAY.
Oh by zhe vay, I am married to mein bruder... Und Feli ist as vell. I'm Ludvig's husband vhile Feli ist Ludvig's vife. Kesesesese~!
I am zhe older brozher of Germany und zhe ozher States of Germany und I am a vild country vho constantly fought, mostly vith Hungary und Austria, just to get power. I have vhite hair, very pale skin, und reddish eyes, very albino-like in appearance. I am no longer my own nation but now live vith Germany after Vorld Var II. I am very vain und prideful und often think that I is better zhan zhe ozher countries of zhe vorld (VHICH IST TRUE) und often call myself "Awesome Me". My favourite leader of all is Frederich II of Prussia vhom I fought for in zhe Silesian Vars against Austria. As a result, I dislike Austria und Hungary very much und is almost afraid of Hungary due to our hardships vhen ve vere younger, vhen I vas known as zhe Teutonic Knights. My laugh is along the lines of kesese!!
----About the REAL Me----
Hey my name is Jess xD I have dark brown hair and brown eyes. I act a little like Prussia really, I act more like Italy. I am very happy and easy going. I love random chats, rping, and whatnot.
HAVE A GREAT DAAAAAAAAAAAAAAAAAAAAY~!
OTHER ACCOUNTS!
II Roderiech Edelstein II
II Feliciano Vargas II