About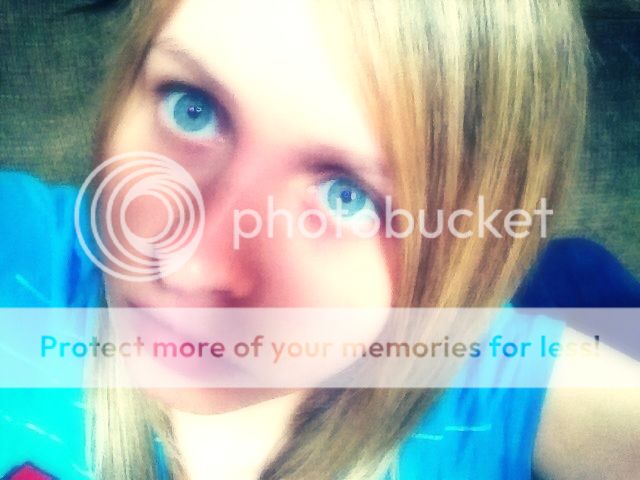 My deviantArt
Some Information About Me:
Hello there my name is Joey. I am really a girl, but a homosexual, so if you have a problem with that, then please don't even bother talking to me, thanks. I'm spontaneous, loving, caring, protective, animal lover, action fanatic, and superhero loving hobo. I enjoy Marvel Comics and DC Comics, but I am more of a Marvel kind of guy due to the fact that I am obesessed with X-Men; they're the reason I got into superheroes and comic books. My favorie X-Men would definitely have to be Wolverine. I'm also a sucker for DC Comics whenever it comes to the Justice League. My favorite member would have to be Green Arrow. I would much appreciate if you would refer to me as a guy, but keep in mind that I am still a girl but I act like a guy practicially all the time, it's who I am you know. Let's see, I think that's about it? You can learn more about me by reading my random likes and dislikes down at the bottom.
My Bio:
Name: Joey (Not going to tell you my real name.)
Age: 20
Birthday: February 4, 1994
Favorite Color: Isn't it obvious? (Blue!)
Sex: Female (Wish I was a boy...)
Sexual Orientation: Homosexual
Relationship Status: Single
Fun Fact(s):
#1 I dislike Star Trek but I love J.J. Abrams' Star Trek.
My Obessesions:
Harry Potter
Superheroes
Disney Movies
Comic Books
Favorite Actors/Actresses:
Liam Neeson
Troy Baker (Voice Actor)
Hugh Jackman
Emma Watson
My Favorite Movies:
1. AVATAR
2. Taken
3. The Lion King
4. Balto
5. Titanic
Favorite TV Shows:
1. Arrow
2. The Legend of Korra
3. The Big Bang Theory
4. The Mentalist
5. Elementary
6. Two and a Half Men (The old one.)
7. Avatar: The Last Airbender
Favorite Bands/Singers:
1. Eminem2. Skillet3. Breaking Benjamin4. Bruno Mars5. Macklemore
Favorite Gaming Console(s):
PS3
Favorite Games:
1. The Last of Us
2. Uncharted 3
3. Uncharted 2
4. Sleeping Dogs
5. Assassin's Creed III
6. Heavy Rain
7. inFAMOUS
8. inFAMOUS 2
9. Mirror's Edge
Games That I Want:
Beyond: Two Souls
Infamous: Second Son
Watch Dogs
Favorite Disney Movies:
1. The Lion King
2. Oliver and Company
3. Dinosaur
4. Air Bud
5. Homeward Bound
6. Lady and the Tramp
7. Beauty and the Beast
8. Brother Bear
9. Bambi
10. The Fox and the Hound
11. Mary Poppins
12. Saving Mr. Banks
13. The Jungle Book
14. Pinocchio
My Favorite Marvel/DC Comics Characters:
1. Wolverine
2. Green Arrow
3. Superman
4. Captain America
5. Deadpool
6. Spiderman
7. The Flash
8. Magneto
9. Iron Man
10. Gambit
Movies That I Want To See:
X-Men: Days of Future Past
Maleficent
Captain America: The Winter Soldier
The Amazing Spiderman 2
Guardians of the Galaxy
My Favorite Childhood Cartoons:
Looney Tunes
Tom & Jerry
CatDog
My Dislikes:
Twlight
Really Immature People
Justin Bieber (He's a total douche bag; he's maybe the biggest douche bag on Earth plus he's not a good role model for kids at all.)
New Cartoon Network (Seriously, the shows on there are so stupid and some of them are not meant for kids.)
Today's Generation (Today's kids are our only hope? Oh dear lord we are screwed. They're so cocky, rude, and are cussing at such an early age. I can't stand today's generation, they're a disgrace.)
Rap Music (Unless it's Eminem or something that isn't about money, sex, drugs, women, and killing cuz that's not real rap.)
Judgy People (Seriously, don't ever judge a book by it's cover, I try real hard to go by that rule cuz I got made fun of real bad back when I was in school and I still get made fun of, just not as bad.)
XBox 360
Fanboys/Fangirls
Cats (Dogs are loyal and cats just don't give a ********; but I do like kittens.)
Dog Fighting
Animal Abuse/Neglect
Social Anxiety (It sucks having this disorder, if you don't know what it is, look it up I'm not gonna explain it to you.)
Thanks for Visiting!

Comment me!