About

'Sup.
I'm Ichigo Kurosaki. I'm 15 years old and I attend Karakura High School, like any other kid that lives in my neighbourhood. I got quite a story to tell, but honestly, I can't be bothered tellin' anyone. Most probably wouldn't believe it anyway, so I keep it between me and those who share my situation.
You may have seen me hangin' around a girl that looks like a 10 year old. Naw, believe it or not she's my age; her name's Rukia. We're pretty much always together, I can't seem to get away from her somehow. e_e;;;;
notthatIwouldeverwantto
...-COUGH- >.>;;;
Anyway yeah, she's my partner and don't be wierded out if she ever approaches you with strange accusations of "invading my space" or making random demands for Chappy....she's just weird like that.
gonk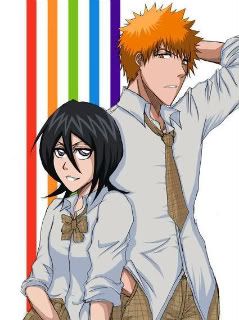 On the exterior I can come off as being sorta cold and unapproachable I guess, but I'm pretty easy-going and I'll talk to pretty much anyone. SO, that being said, drop me a comment any time and I'll get back to ya first chance I get.
-Kurosaki Ichigo
Friends
Viewing 12 of 24 friends