....HOW DARE YOU! O-O -smacks you- xD Jk :P
Heyy, im Lauren! (:
I've been on gaia for a year or two and ive had loss, love, friendships, fights, anything you can think of, ive probably been in the middle of it. I try not to be a drama magnet, but im usully pretty funny as all hell. I take on too much for me too handle, like one time i took on three high school guys. I got bruises on my ribs and a bad bloody nose. I still kicked their asses. When in doubt, kick them in the balls and run. xD
Okay, Friends,
Well ive had a lot of friends, but four people have been there for me, thru our fights, and say they still love me.
Those people are, Chris, Kayla, Jess, and misa.
~Misa is pretty out there, but shes an all around great person with a great head on her shoulders. Misa i love you forever! <3
~Jess is one of those people who actually gets me and when we get stuck in a sticky situation, we'll have each others backs and figure out a very complicated way to get out of it. We usually laugh super hard about it later, i love you like a big sister jess! <3
~Kayla, kayla, kayla, kayla, you are a pretty cool kid. We've had our fights, but in the end, we say were sorry and get back on track. Your a little sharp around the edges, but we're like bonnie and clyde. I love you too! <3
~Chris, oh chris, i'll always love you like a brother. You always find a way to make me smile, and you've tought me valuable lessons in life. There's no words for what we have. I Promise to love you! <3
Y
o
u
g
i
v
e
m
e
c
l
o
s
u
r
e
,
s
t
o
p
m
y
t
e
a
r
s
,
m
a
k
e
m
e
s
m
i
l
e
.
.
.
M
u
s
i
c
w
i
l
l
a
l
w
a
y
s
b
e
m
y
h
e
r
o
i
n
e
Heres me: :3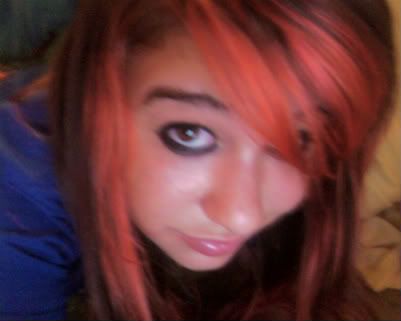 Avi art:
i made this xD