About
Horohoro is a slightly taller boy: He is 5' 7" and weighs 142 lbs. He is most commonly seen wearing a white and blue skiing outfit, dark blue shorts and skiing shoes that can be attached to his snowboard. He has long light blue hair that when tied together with his head band, that has Ainu styled patterns on them, sticks up in spikes.
His street clothes are a plain white shirt, shorts, and tennis shoes. He also wears a towel as a headband. He usually carries his snowboard and all of his personal belongings in a bag on his back.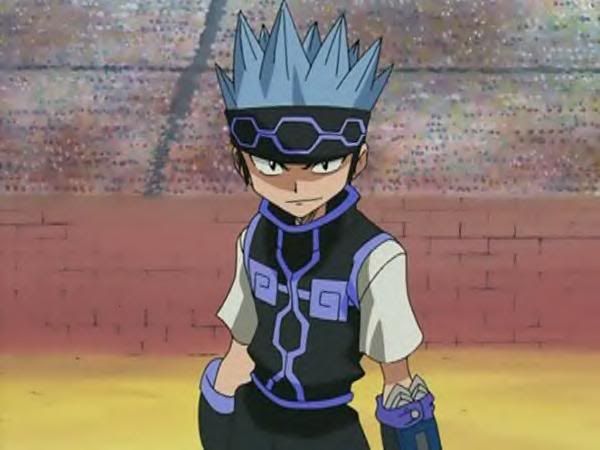 When he was using his new medium he wore his new battle outfit, sewn and given to him by Usui Pirika, consisting of a black headband, black gloves and black boots, with a blue lining, all with red Ainu markings. He also wears an open sleeveless jacket with blue lining and Ainu styled patterns. He has black shorts tied with a white band. The markings on his headband and boots are called: "Morew-siriki" and "Ay-us-siriki". The outfit is used by Ainu for hunts.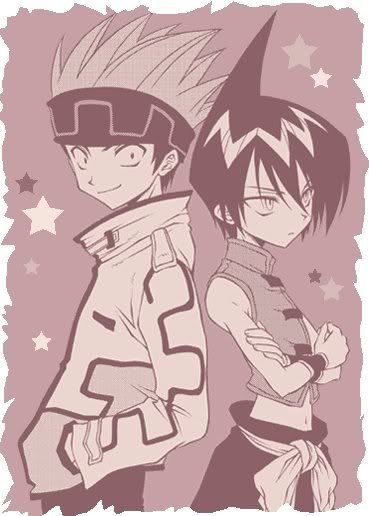 Horohoro is good-natured and cheerful, but he gets serious in dangerous situations. He constantly argues with his teammate Tao Ren and they don't seem to get along at all. However, it is shown that he really does care for him when he tells Yoh that if he can't save Ren, as his friend, Horohoro would never forgive him. Horohoro is also very secretive about his past not willing to talk about it and became visibly enraged when Kalim called him by his birth name.[1] In addition, Horohoro can also get very competitive, even going so far as to turn Ryu's arms to ice and shatter them during the fight between Team "The Ren" and Team "Funbari Onsen". Opacho, while reading his mind, has called him a wolf.
Horohoro was taught from a young age to respect and admire nature. He is very proud of his Ainu heritage and is willing to help any living being. His obsession with nature has helped him take on many along his way and has even saved nature in a national park.
Horohoro can be a very responsible person too. For he can take care of himself and his sister on his own. He seems to have a bit of a crush on Iron Maiden Jeanne showing every time she mostly appears, he yells out "Maiden-chan" and blushes at the same time. He is also a very sensitive guy that can easily be provoked and his moods change quickly. During the final part of the shaman king tournament he changed radically to a very serious fighter with little joy during a fight but when he was not in combat he was joking and very jovial.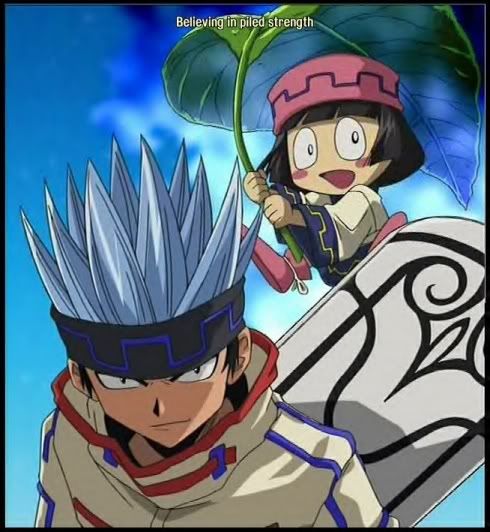 His guardian ghost is Kororo(氷;Kōri meaning ice;Corey in the english anime), a small nature spirit.
For his first oversoul he channels Kororo into his snowboard. The snowboard sprouts Kororo's eyes and mouth and is covered in a blue aura. He can also attach his snowboard oversoul to his arm and use an attack called the Nipopo Punch. Horohoro mainly uses his oversoul to freeze water vapor into ice and use it to attack his opponents. He later forms a new over soul by channeling Kororo into an Ikupasuy given to him by Pirika. The oversoul creates an icy blue shield with eyes and six blades.
He later develops an armor oversoul called the Nipopo Gauntlets after being taught by Pascal Avaf. This oversouls can manipulate moisture in the air so intensely that it can cause limbs or an entire body to shatter in the blink of an eye.
Horohoro's attacks with this oversouls are Harakihoku: Wose(Left Husband: Little Regret) in which he punches the air with his left gauntlet freezing solid and then shattering anything that is in the linear path of the hand even if out of arms reach, Shimonmataki: Rupushikateku(Right Wife: Freezing Hands) in which Horohoro freezes and shatters anything he touches with the right gauntlet but this is a defensive technique, and Shushu Waki: Kamuiranke Opukeni(Howling Wind: The fist that god offered) an offensive version of the previous technique in which Horohoro punches the target and flash freezes them at the same time which causes them to shatter making this his most powerful attack.
Friends
Viewing 12 of 24 friends
Journal
Bakugan
Stuff,Bakugan,Presents
Multimedia
Signature
gaia_star Ⓣrey Ⓡacer[/color:fe8b2af0b4] gaia_star [/size:fe8b2af0b4]

[img:fe8b2af0b4]http://i201.photobucket.com/albums/aa18/Litachi/Shaman King/HoroHoro - Trey/52e1.jpg[/img:fe8b2af0b4][/align:fe8b2af0b4]