About
Im working on getting this avi plz help me :3
Total Value: 452,699 Gold, 61,000 Tickets
[Item Information]
Item List:
Drop Dead Gorgeous Onyx Skull Earrings
Nano-C 5th Gen
Year of the Tiger
Card Shark Bands
Grizzly Hoodie
Maid Collar Necklace
White Bun-Bun Plushie
Lunar Scythe
Winter Rose
White Hachimaki
Joker Hat white-black
Masterpieces
Those Black 90s Gloves
Suspenders
White Nurse Skirt
Coal Tavern Wench's Bustier
Black Leather Belt
Striped Stockings
Charred Tundra Boots
My fairy name:
Gossamer Silverdancer
I am a protector from evil demons and a poisoner of werewolves.
I live in spiderwebbed wonderlands and insect grottos.
I am only seen when the bees swarm and the crickets chirrup.
I wear tiny black spiders on my dresses. I have delicate translucent wings like a cicada.
My vampire name:
The Great Archives determine you to have gone by the identity:
Empress of The Underworld
Known in some parts of the world as:
Iseult of Beggars and Lepers
The Great Archives Record:
Amongst the lowest of the low you will find this one travelling.

Take the Magic: The Gathering 'What Color Are You?' Quiz.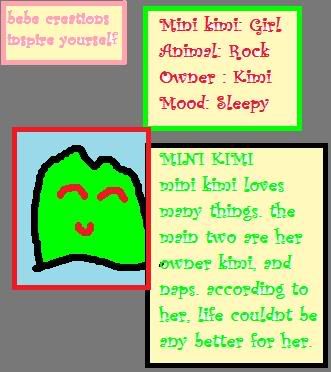 Two of my drawings
biggrin
(exposed to be one but i couldnt get scanner to work xD)