About
Total Value: 283,655 Gold, 11,000 Tickets
[Item Information]
Item List:
Angelic Microphone
Gold Mountain Tie (red Clover)
Western Zodiac
Dark Halo
Gold Mountain Red Vest And Shirt
OMFG
Aquatica

Gender: male
Sign: aires
Zodiac: boar
Element: wind
Favorite Video Game: Cod: WaW
Favorite TV Show: LOST
Favorite Color: Blue
Favorite Animal: sharks :3
Hobbies: archery, tae-kwon-do, video games
favorite band: Led Zeppelin, Fall Out Boy, most rock
Sports: Basketball, track, cross country
pplz i know in real life:
~link~the hero of time
the flippen awesome hobo
e_bullet
kojak360
bob 9876543210
This is a link to my house. Come check it out!
www.gaiaonline.com/homes?user=4732909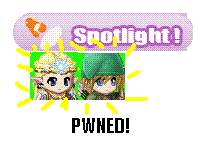 My Cod: WaW Wii code is 507013845107. pm me if u want to be friends!
Friends
Viewing 12 of 66 friends
Multimedia
Signature
[img:be799b9bf4]http://i590.photobucket.com/albums/ss347/JT_Sparatan/487na9.gif[/img:be799b9bf4]