About
♠Hello everyone, I am Mitsu, Mittenz,or Mimisu.
About 3 Years stuck in Brevard Florida.
Not as good as my hometown Hawaii, but at least it's better than being homeless.
♠My dream is to become a Patissier and open a Cafe/Resturant with my Husband just to pass a good living to my child and/or children.
♠I can be a bit of a blunt person so I apologize if I come off harsh to you but I will say what needs to be said in the moment, of course if I'm not in the mood I wont say anything but I'll be thinking it just to feel satisfied.
♠In High loathing of many smoking materials, I drink rarely (currently not at all since I'm pregnant and about to give birth), I refuse to fall to the influence and risk my life for a stupid $20, and I do not intend to ever anger the spirits.
♠I used to RP quite a bit but as time passed by, I started to work on my online shop, the link to which is still not available yet. However if you'd like to try with me and my horribly rusty lack of skills, feel free to send a pm with an start of story and I'll be glad to follow it, Please however do not send any with intentions of love you'll never get.
♠Honestly I refuse to draw anything at the moment due to the massive amount of art requests I kept getting in the past and then the rude rushing that came along with it. Considering most of the art was free, you can see where I'm coming from.
♠Pregnant or not, my memory is still pretty damn good, so if you would like to say something you'll want to take back, I suggest you do not.say.at all, because I will use it against you, and I will continue to become the most obnoxious person you've ever met.
You'll find me on Iscribble.net if not on Deviantart.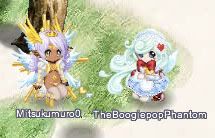 Artz sample. dont steal.. Will report...
http://unrai.deviantart.com/art/Gentle-Tide-WIP-382000166