About me.
I often wish I was a better person.
Perhaps more exciting, less dull, more loving, less cold.

I have an unhealthy addiction to music.
I'm kinda shy and sometimes things get akward but if I've known you for a while you probably have come to know that I'm hella crazy and can be REALLY random at times. whoops. yeah I know it's kinda annoying I'm so sorry.
I would like to say that I'm the type of person that isn't bothered by what people say, but I'm not like that. I care ALOT about what people say actually. If someone makes fun of me I'll flash them a fake smile and try to laugh it off. Usually I try to not let it get to me, but when it does I'll go pretty hardcore.
MUSIC is my LIFE!

Saranghae!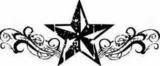 I'm also pretty immature. I laugh at the words come and Idaho.
So what if I'm an immature idiot, at least I'm having fun.

NOTICE
My profile will be updated with the coolest design every week starting tomorrow. My profile will change from time to time and so will my playlist. Peace out! ^^
FIXING PROFILE LATER