About
If anyone got a Kik account add me!!! Since I'm hardly on here anymore my username is Hisanakuchiki06 We can talk about Anime and become friends
Facebook- If you want my FB just ask for my username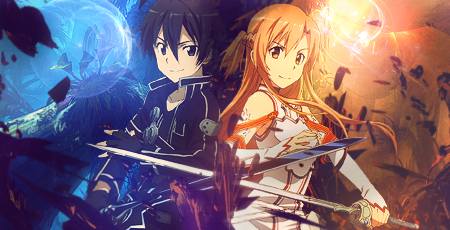 I was forced to abandon my baby sister, Rukia, in the 78th district of Rukongai, in order to survive and for she can have a better life.I married Byakuya sometime after and became Lady of the Kuchiki house. The people of the Kuchiki clan were against our marriage, as marrying someone of Rukongai was seen as the wrong thing to do in the Kuchiki family. I spent every day searching for Rukia.
I love making new friend's, so don't be afraid to add me or a random friend request
biggrin
emotion_yatta
yum_puddi
Favorite's
Anime's: Sword Art Online, Inuyasha, Bleach, Vampire Knight, Tsubasa: Reservoir Chronicle Blood Plus and Rurouni Kenshin
Manga: Tail of the moon and Hana to Akuma
Type Music: Rock, J-pop, K-pop, Pop and Techno
Game Series: Kingdom Hearts, The Legend of zelda, Final Fantasy, resident evil and assassin's creed
Music: Nickelback and Lady Gaga
Tree/Flower: Cherry Blossom
Color's: Red and Black
Animal: Dog's. I always had a dog in my life since I can remember<3
╔══╗♫
║██║
║(o ║♥♫Music is Life♫
╚══╝

Going to try and cosplay Rin Kagamine.
SO anyways!!! ^^ Please help me make this dream avi real! I'll love you forever who ever helps me~
heart

Total Value: 877,698 Gold
[Item Information]
Item List:
Vocaltude
Kottan Bell
Pure White Sweet Lace Alice Bow
Ohh~Cean Black Shorts
Tan Single Loop Tied Belt
Dashing Gentleman Topaz Tie
Jinxi's Charm (3rd Gen)
White And Ice Reversible Hair Pins
Porcelina White Prim Booties
White Hot Top
Yin Tech
Monarch Headphones
Red Barcode Right Arm Tattoo