About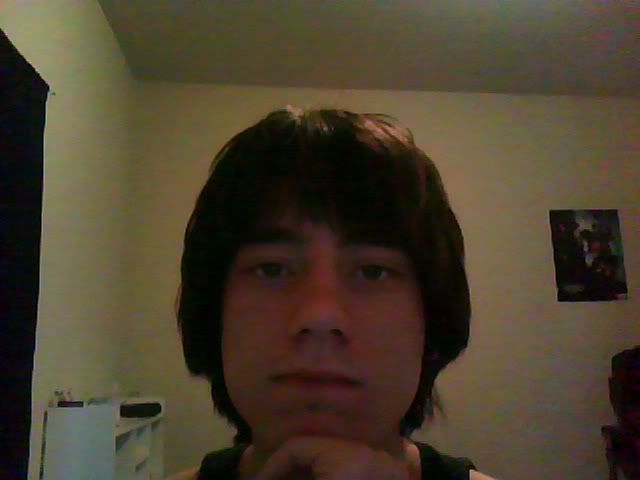 this is me ^
----------------------------------------------------
quizzes...

What type of Fae are you?

You are Link, the Hero of Time and holder of the Triforce of Courage.
Quizilla
]http://www.quizilla.com/redirect.php?statsid=18&url=http://www.quizilla.com/]Quizilla |
Join
|
Make a Quiz
|
More Quizzes
|
Grab Code

Your element is Fire. Like fire, you have a hot temper and you can be warm and loving as well and angry and wild. It all really comes down to what you are feeling. You have a lot of close friends who you are very protective over, and with your temper probably some enemies too. You are not Miss/Mr Popular in school since you are your own person and don't want to be forced into behaving this or that way. You are the untamed wild horse, the kind that everyone wants to catch. But you don't want to be tied down for the moment and just keep going with your little crushes. Your will is strong and if you set your mind to do something, you will most likely succeed. But beware, your friends may not always accept your mood-swinging behaviour. Even if you don't mean to be mean, they can still feel hurt. You just need to start thinking some things through before you do them, and not always jump in with so much courage. One day you may be hurt because of that, but then again, your element isn't fire if you start to analyse situations before you act. After all, your nature is to shoot first and ask the questions later.
Quizilla
]http://www.quizilla.com/redirect.php?statsid=18&url=http://www.quizilla.com/]Quizilla |
Join
|
Make a Quiz
|
More Quizzes
|
Grab Code

~*~Result nr 6~*~
Your power is:
Transformation
Explanation:
Unlike everyone else you can change your body materia and transform into anything (e.g. an animal). This can be used in good purposes for infiltrating evil headcuarters or adjust your physical abilities by transforming and therefor do better in battle. If turned to the evil side, a transfomer could manipulate the "good guys" by looking like their loved ones and break them down.
As a person you are dissapointed with life. You have not so many interests anymore and has become depressed. Of course you can be happy, but your happiness subsides quickly and don't last very long. You isloate yourself from people since you think they would only hurt you, but some part just wants someone equal who understands the pain. When you transform it gives you freedom and you can be anything but yourself. You often pity yourself but don't let people come near and know what's going on with you. But the thought of opening up and risking being betrayed is too strong and intimidating to even try.
Negative aspects:
You carry much hate to the world and yourself and in the long run this could lead to dangerous thoughts (suicide/cutting/killing) though the last one is least likeable since you would probably just have too much guilt.
Quizilla
]http://www.quizilla.com/redirect.php?statsid=18&url=http://www.quizilla.com/]Quizilla |
Join
|
Make a Quiz
|
More Quizzes
|
Grab Code

The satisfied - The desireless
Not greedy by nature, the Satisfied knows of what they have achieved and earned, and feels content with that. Materialistic impulses happen rarely, if ever, and they don't value possessions and trends nearly as much as most do. The Satisfied usually have a calm personality and tend to be full of care, whether they are open with it or not. Of course they can be selfish, but their selfless nature proceeds that by far.
Downsides are that the Satisfied may be taken advantage of, in the likes of favours per se. It is in their nature to help, and they can be big push-overs when it's about injustice towards themselves. Also, since they don't want to bother their peers and close ones, they keep most of their problems inside. If this builds up they may start to suffer in silence, a completely unnecessary act.
Because they have a hard time to say no, and since people may use them, with time the Satisfied could grow hateful and distrusting. However, it appears now, that they are not. They reckon that some people are bad news and stay away from them. They stay with their own group of trusted people instead. As the Satisfied's name implies, they don't seem to have any dreams or goals. That is a perception not quite true. As any other human being, they do have them. But the difference is, that the Satisfied are content with their life even if the dream would not come true.
Quote:
"It is not length of life, but depth of life." -Ralph Waldo Emerson
Quizilla
]http://www.quizilla.com/redirect.php?statsid=18&url=http://www.quizilla.com/]Quizilla |
Join
|
Make a Quiz
|
More Quizzes
|
Grab Code

Your soul is caring.
Other people are your concern, even if you don't know them. If you see a person trip you worry is he is okay. You put your loved ones first and you're very mature. When someones sick you're nurturing and always try to help family and friends when failure strikes them. You can be called the motherly one, if you are in a group of people, which doesn't have to be bad. Love is something that's already in you and you have a lot to give whether you believe it or not. Your friends probably love you very much and come to when they need help since you're reliable. People can feel secure with you and generally like you.
You are a wolf. Wolves have long been seen as intelligent and strong creatures. Wolves are usually semi-solitary creatures whose only social interaction is that between them and their packs. You are not social, but have a group of close friends whom you could easily entrust your very life to. Wolves are loyal and determined. Also, a stubborn attitude and not knowing when something is too much to handle are the fault of the wolf as well as strengths. They never run away and leave their comrades behind. "No one left behind" is a perfect motto for the wolf. "Rise, fight, fall, and die all as one" is another one as well. You may hate to admit your flaws, but only a true wolf can do this. After all, you need the rest of your pack to be honest with you, so you must be honest with them. Hold your head up high, mighty wolf, and howl at the full moon. Also, be sure to keep an eye on the foxes around you, as they are very similar to you. Foxes and wolves, being from the same family (the canid family), tend to have strong relationship bonds. Do not take it lightly. Wolves, be true to your nature and be loyal to your fox partners and they will be loyal to you in return.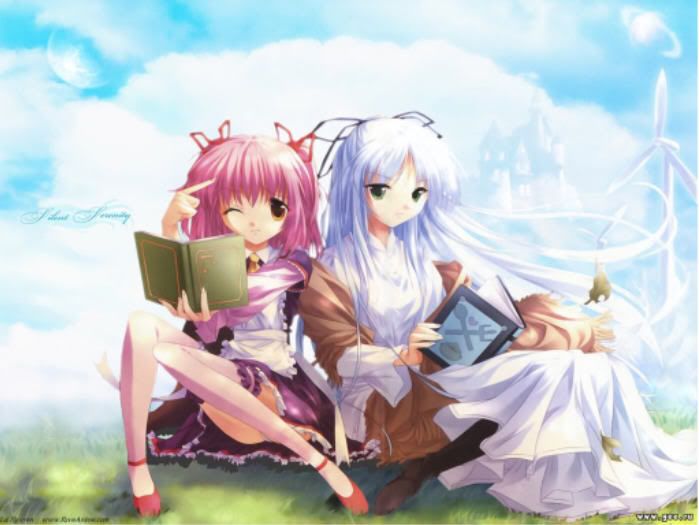 your power:
the ability to read minds.
description:
it's a little more in depth than mind probing or telekenisis. you have the strength of observation that enables you to memorize someone's usual behavior, facial, and thought patterns and the ability to see immediately when something has changed. at this depth of complete understanding of how this person functions, of course you know what they're thinking, even before they say anything.
your social position:
you are often the one feel a strong connection with right away because they feel they have found someone who understands themselves so completely there is no need for them to explain themselves.
cons:
while you can identify with others, there are few people who are able to entirely connect to you
Friends
Viewing 9 of 9 friends
Journal
my life deal with it
hello this is me
my pix
Multimedia