About
NejiGaara pwns too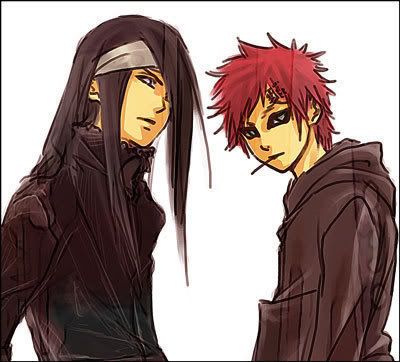 http://www.omomuki.net/10rankai/
Full name: Hul-Chu
Eye Color: brown
Hair Color:black
Height: 5'6
nationality: asian
Sex: yes, please. i'm an equal oppurtunity lover. lol... no, i like guys.
MY FAVORITES...
Favourite color? blue, gray/silver
Food? pizza, instant noodles.. i like spicy stuff
Ice Cream? chocolate, rocky road, cookie dough, cookies and cream
Candy? lots of stuff
Letter? Y or M
Number? 16.9
Holiday? christmas, chinese new year
Season? the time betwwen summer and spring
Toothpaste flavour? mint is ok
FRIENDS AND LIFE...
What do you want to be when you grow up? I SHALL RULE THE WORLD!
How do you want to die? i want either die naturally or get shot by someone i care about
Who makes you laugh the most? ... seeing others fail. most of the time
Where do you want to live when you grow up? japan...
If you could change one thing about you what would it be? i'd liek to grow a bit taller
How long do you think you'll live for? depends on how my life is gonna turn out
IN A BOY/GIRL...
Favourite eye colour: brown, or black
Favourite hair colour: something that fits...
Short or long hair: medium
Height: around my height
Best clothing style: ASIAN.
RANDOM...
What country would you most like to visit? japan or china or korea
Number of CD's you own: one word. IPOD
How many pillows do you sleep with? 3 pillows
Do you drink milk? yeah milk is the best, choco milk is good too
Person you hate most: PATHETIC WOMEN and homophobes
How many rings until you answer the phone? 1 or 2
What is something scientists need to invent? a machine that allows your dreams come true.. or a machine that let's me go to a manga/anime world
Are you a health freak? yeah. sometimes
If you could travel into space, where would you go? neptune...
What is the worst weather? when it's snowing heavily
Friends
Viewing 9 of 9 friends
Multimedia