•Under the
Red Hood
•
I've been known by many names: Moony, Vpcupake, Honey, Amber and there's probably others but I can't remember them. Well you can call me Honey as that is my current title. I am a female. Sometimes my avatar will look like a male because of the hair and clothing, but my avatar's sex remains the same. I have a dog named Chispo and a red beta fish, Herman. Chispo is a little devil who thinks that he's king of the mountain.
I am
Roman Catholic
, but don't judge me by my religion. I am accepting of people of any religion and even those who don't have one.
"What do you aspire to be when you grow up?" That is a good question. I honestly don't know. There's so much that I love to do: drawing, sewing, cooking, singing. I wanted to work with DC comics, to be a fashion designer, a baker, a mom. I'm such a blank flank! I'll never get my cutie mark if I go on like this.
I like to listen to all kinds of music. I have no specific favorite kind of genre or artist, because whenever I find a song that I like I automatically love it and claim it as my "favorite". But to name a few artists that I listen to: Emilie Autumn, Natalia Kills, Dido, Sarah Brightman, Andrea Bocelli, Mozart, Bach, Vivaldi...
My favorite shows are
Avatar, the Last Airbender, Sailor Moon S, The Legend of Korra, My Little Pony: Friendship is Magic, Supernatural, Jem and the Holograms, Batman: the Animated Series, Young Justice, Batman Beyond, Fashion Police, Cupcake Wars, Looney Tunes.
My favorite movies are
Titanic, Pan's Labrynth, Labrynth, Masterpiece's Wuthering Heights (2009), Jane Eyre, The Demon Barber of Fleet Street, Sweeny Todd, Batman: Under the Red Hood, Harry Potter and the Prisoner of Azkaban, Repo! The Genetic Opera, Interview with the Vampire.
My least favorite movie has to be
Queen of the Damned
because there were so many errors in that movie and it wasn't good. The music was good, but the movie wasn't.
My favorite books are
The Vampire Lestat
and
The Tale of the Body Thief
by Anne Rice, the
Harry Potter
series by J.K. Rowling,
Wuthering Heights
by Emily Bronte, and
Jane Eyre
by Charlotte Bronte.
Fanfiction.
I love to read all kinds of fanfiction, but I mostly read Harry Potter. I am very picky with what kind of fanfictions I would read. I love to read romances and angst. I usually pick the lengthy fics and ones with a good summary.
Favorite Fanfiction's:
The Marriage Stone by Josephine Darcy (Snape/Harry), Prince of the Dark Kingdom, Know Thine Own Heart (Snape/Harry)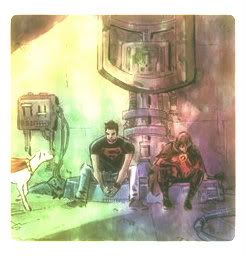 A sweet message I received for my birthday.
You've survived another year, the up and down,
But this is your special day, so have fun and party around the town.
Eat cake until you can't eat any more,
Open gifts and let the paper litter the floor.
Party games and time with family and friends,
All the way until the day ends.
So from morning until you go to sleep your sugar-high away,
I hope you're having a great Happy Birthday~!
--Just A Girl&��s Birthday Anon
(deepest apologies for your late gift, m'lady)