About


i'm summer or snapper, whichever you prefer.

i'm fifteen, and femail.

stalkers are scaryy, so i won't tell you anymore than that.

i love my friends.

you know who you are. :3

i also love my family. :]

WHATT? a teenager who actually loves her family.

NOWAY? YESWAY!

i loveee acting.

it's better then you. ;D

[truth hurts, don't it? ;__;]

i love moozack!

mostly rock, alternative preferably. :]

i love the intranett!

it's a beautiful thing. <3

i love YOU. C:

sometimes, occasionaly, mostly, every once in a while. (:

i hate most things. C:

get over it.

Holy Snapperfish! is probably the coolest person you'll ever meet in your life.

so cherish it while it lasts. :]

[notcockyoranythingthough]

-->Snapper!
Signature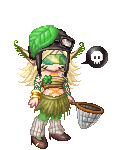 ~Help mee? <3