Who am I?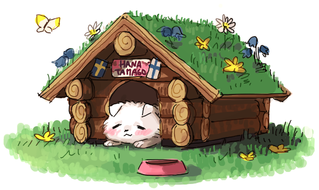 'Ello there.

The name is Paige.

Links:
deviantART~
My Profile
YouTube~
My Profile
My favorite things:
Anime/Manga
The Lord of the Rings
Cosplaying
Strawberries
Harry Potter
Japanese food, culture, music, etc.
Korean pop music
Green tea flavored things
History, Biology and Art
Tektek-ing avatars
Foreign countries/cultures

Some dislikes:
Homophobia
Racism
Sexism
Root Beer
Pears
Politics


Thanks for reading heart
Talk to me anytime, I probably won't bite.