Hiro Kageyama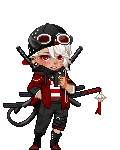 About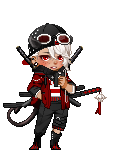 Gender: Male
Birthday: 11/19

~(Currently!)~



"I'm a Moderator in this charity:"




There's a lot prizes and HUGE DONATIONS.



"Questing for arts forever."
Try to visit my quest thread if you have a spare time:


~(Hello!)~


I'm "James" or you can call me "Hiro".
A college student.
I'm an art maniac.
Likes dogs, coffee, shoes, shirts, summer vacation, anime, manga, watching TV, playing RPG games, listening music, sleeping, talking with my imaginary friend, and playing some trading card games.
Dislikes short circuits, rainy days, blackouts, slow net speed, low free RAM, high CPU usage and other things that make my day awful. Hates English, History, and Physical Education. In terms of animes, I hate spoiling and spoilers.
P. S.: Please don't beg.

Friends
Viewing 12 of 133 friends
Multimedia
Signature

Male | Art Maniac
"Sorry if I can't
stand long
conversations."

◄ Art by bunnyx123
My Art Collection


▲ Click the pixel to visit
My A[R]T Quest
Pixel by Spider Wifey