About
Hime Ai does not exist anymore! Please visit Maddithong instead


Please visit my website!

「時をかける少女」
Toki wo Kakeru Shoujo (The Girl Who Leapt Through Time)
"Time waits for no one..."
"Give me the child."
"Sarah, beware. I have been generous, up till now. I can be cruel."
"Generous? What have you done that's generous?"
"*Everything*! Everything that you wanted I have done. You asked that the child be taken. I took him. You cowered before me, I was frightening. I have reordered time. I have turned the world upside down, and I have done it all for *you*! I am exhausted from living up to your expectations of me. Isn't that generous?"
-Labyrinth
"And what will happen?
Will I dream?
I am too scared to close my eyes.
For a second please hold me.
None can change in me these things that I believe.
But I don't know what happens now.
I am too scared to close my eyes."
-Legion by VNV Nation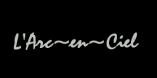 Loves:
♥ Lost in Translation, CSI, Ani/manga, Ichiban/pocky, Shounen ai/yaoi, L'Arc~en~Ciel/VNV Nation/MONORAL, Zombie/Gore/Horror movies/games, Piiink/Puuurple, etc.

Hates:
♥ Horses, Spiders/Bugs/Those gross wormthingys that hang down from trees, Raw Cheese/Raisins, Country music, Rude/Annoying People, Dubbed Anime, etc.



♥ For my stories please visit my profile on fanfic.net:
~Here~

♥ For my fan vids just visit my profile on youtube:
Username: Maddithong


Journal
hime_ai's Journal O'Doom
Multimedia
Signature
[b:459ae92209].//----------------------//.[/b:459ae92209][/color:459ae92209]
[b:459ae92209]t i m e w a i t s f o r n o o n e[/color:459ae92209][/b:459ae92209]