About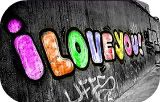 [font color= red]
about me??? well. cake day is April 4th... got it memorized??? LOL. I am Japanese/Filipino. Music is my life and life is music.. I am who I am so deal with it. if you don't like it, you can't change me. :3 i do play Volleyball and IZ in the Club Solano volleyball. THAT'S LIKE... JR.PROS MAN!!!! TALK ABOUT SWEET!! A NEW SEASON STARTS!!
biggrin
and i'm ready to kick some butttt. I attempted to write out all the mangas and anime's that i read/watch into their catagories[i deleted them cause it looks weird on this profile...] but i have a reeeeeeeeeeeeealy good feeling that i left out some... or alot... i dont know. xDD I can play the piano, speak broken Japanese and Tagalog. I'm learning French and German[failing at German... especially if it's just through songs!]&& I'm poor. xD I am currently attending High School. What school? pshh. as if I'm posting that on here.
I don't add random people who don't even talk to me. So, if you're going to do that, tough luck.
please talk every once in a while. although I barely go through my friends list to clean it out...
I can be a really nice person if you don't get on my bad side. :]
random fact: A bird "chews" with it's stomach.
current obsession:A L I C E I N W O N D E R L A N D
add meh!!~ www.Myyearbook.com/nijiirohoshi
go figure.
:]
I'm trying to answer this question. it was in a dream:
アドレス以外の文字が好きですか?
[What makes love an addressless letter?]
Friends
Viewing 12 of 137 friends
Multimedia
Signature
To get to my level you can't r u n .
You gotta F L Y