About
1.No, I am not obsessed about Pokemanz! D<
2.I used to be Hikari on another account, But I wanted that to cosplay Sakura
3.This is a mule ._. I just thought cosplaying this would be fun
I cosplay Hikari/Dawn(Eww I said her english name! *Coughs* Dx)
From Pokemon :]
I COSPLAY THE ANIME VERSION OF DAWN/HIKARI.
So don't b***h about the backpack and how she has a bag.
I'm
not
as
active
I will
try
to answer all comments when i log in this account.
Don't be surprised if you're all like "Wtf, do I remember what i said to this girl *clicks on profile and checks comments* Woah! this was from soo many months ago!"
Yeah, even if its a year late I
will
reply!
I did NOT make the profile!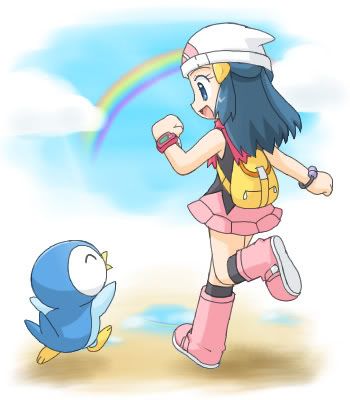 Going on a long journey where new experiences and friends await us!
About the cosplay:
So your all like: NO! HER HAIRS BLUUEEE!!
Then I'm all like: No, I truly think her hairs DARK BLUE, that blue silk version is just too blue, in my opinion. THIS HAIR HAS TOUCHES OF BLUE TOO, Ya know?
But then again thats your opinion, say hello to my opinion. :]
(The bear backpack I used as for the backback she wears in the anime It may be yellow but there is no Yellow backpacks on gaia so... ) (The Magical girl I used to make it look like Pachirisu, It looks SOMEWHAT like him. xD )
My cosplay may be outdated, with all the cash shop items but really, I'm not on that much for all those damn cash shop items! D< Too many I say! Too many! x_x
About me, media and everything will be Pokemonatized Soon!