About
Here are some Links if you're having trouble on the site:
Reporting Abuse
Reporting a Scam
Reporting a Hacking
Some Safety Tips
Terms of Service
Privacy Notice
Rules and Guidelines
Hi my fellow gaians. My name is Chris.
I'm 29 years old.
Single.
I work in aviation as a mechanic, but I'm slowly trying to transition into Worship Leadership at my church.
I enjoy singing and playing music in my spare time as well as video games like Destiny 2.
I've been on and around Gaia Online since 2005. Slowly dipping my feet back into the water as I was on a nine year hiatus.
Well that about wraps it up. Enjoy your time on Gaia Online!
Donaters
Donaters: KLN - 500gg
Jynchs - Were Tail
[Alchemize] - 2000gg
Strawberry Massacre - 30,000gg <3
Nightmare Angelicus - 1000gg
NotMaddi - 294,000gg
heart
-l- Master Chris -l- - 30,000gg
l Legend l - Chestplate of Arachne & 15,000gg
Baby Got A Gun - 100,000gg
K A W A I I_Cosplayer - 1000g
Dicks Decapitator - 100,000gg
D e a r i n s a n i t y - 17,000gg
The-Anarchist-Dream - 48,000gg
Sophoronia - 13,000gg
Irish Faerie - 20,000gg
Irawrzsaya - 5000gg
Cynvi - FUZZY PENGUIN SLIPPERS/COCO KITTY PLUSHIE
emotion_kirakira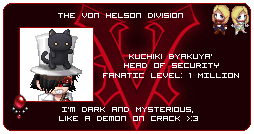 Support Von Helson!!!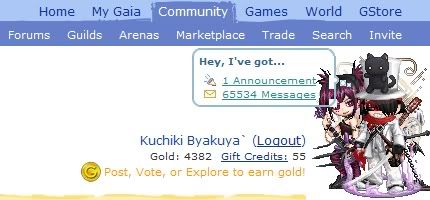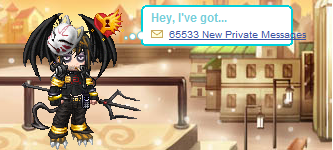 Are You THIS Cool?
I BET NOT!!!
Friends
Viewing 12 of 87 friends
Journal
My Life Condensed Into A Journal
This is my life you are welcome to read about it.
Signature
Your friendly neighborhood wholesome CB'er.
You can find me in Rally 3 or
Q&A
. ^_^