Heaven Sapphire_burn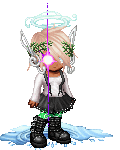 About
Final Fantasy XIII Music- Eidolons
What We HATE About Eachother Pt. 2
I believe in Jesus Christ as my savior.
If you do to and is not scared to admit so please copy and paste this into your signature!
Hiya, names Ren. I'm 15. I like... cats smile . I love too sing, act and voice act. Anime luver. I love tumblr so follow me smile - www.lasagnaluver.tumblr.com
♥If you believe in Jesus Christ put this in your profile. DON'T JUST IGNORE THIS
because in The Bible it says if you deny Him, He will deny you in front of His Father in the Gates of Heaven
.
This is the simplest test: If you love God and you are not ashamed of it, copy this and put it in your profile. God will smile at you♥
Friends
Viewing 12 of 97 friends
Multimedia