about me,and well wat more do u want! lol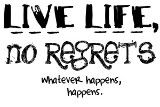 im jesse a avrage kid but with a random personality so u never know wat will come xp.i live in texas umm i lov girls and anime.i hav asome pals that act alittil like me.im not the best looking guy but i can be really cool if u get to know me and well.......u may never know wat would be next xD

Which Final Fantasy Character Are You?
Final Fantasy 7

Find your Celestial Choir
if u wish to see more of my dream avis u can go to tekek.org or somthing with this dream avi and go to search avis and type in my user name heartbreaker156 enjoy =D
Total Value: 69,238 Gold
[Item Information]
Item List:
Ninja Hood
Black Eye Stripe Tattoo
Black Traveller Top
Black Skeleton Gloves
Black Holographic Eyepiece
Black Traveller Boots
Snowbored Pants Red
Laceback Jacket
Silent Night


.......|..____________________, ,
....../ `---___________----_____|] = = = = = = = = = = = =D
...../_==o;;;;;;;;_______.:/
.....), ---.(_(__) /
....// (..) ), ----"
...//___// Sad story:
A girl and a guy were speeding over 100mph on a motorcycle
Girl: Slow down im scared
Guy: No this is fun
Girl: No its not please its too scary
Guy: Then tell me you love me
Girl: I love you, now slow down
Guy: Now give me a big hug
She gave him a big hug
Guy: Can you take off my helmet and put it on yourself? It's bothering me.
In the newspaper the next day a motorcycle had crashed into a building because of brake failure. Two people were on it and only one survived. The truth was that halfway down the road the guy realized that the brakes were broken and he didn't want the girl to know. Instead he had her hug him and tell him he loved her one last time. Then he had her put his helmet on so that she would live even if it meant he would die. If you would do the same thing for a person.... paste this on your profile...