He Ate My Shorts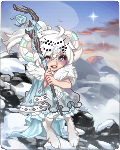 Details
Member Since

03/30/2009
Gender

Female

Birthday

05/16
About
HELLO.

You can call me Shorts, I'm from the Philippines.

I've been on and off around here for about 9 years now, I used to hang out in Towns but nowadays you can often see me in Avatar Talk. 95% of my time here is usually spent on dressing up my avatar or ghosting other gaians - it gives me that sweet sweet release of my creativity.

I'm also a left-handed artist, it also explains why I have an awful penmanship. My imagination is vast and I tend to draw what's in my head most of my free time. I'm also a daydreamer, my mind always travels miles and miles away and the best thing is no one knows where I'm at, it's that kind of serenity that I really love.

I am an introvert but that doesn't mean I'm antisocial, I'd just prefer to be the observer and the listener than the talker in the group. I've read something - it's kind of like the myths about introverts - and part of it says something like this: "Extroverts can never be Introverts, but Introverts can be Extroverts". Introverts can talk all day once the topic is something they're into - and that goes exactly the same for me.

Being optimistic is something I've nurtured and it feels good. I am not into drama - I don't like to talk about it or problems in life, love, self. I am more in the lighter side of life because in optimism there is magic, and I'm all for that.

"Imagination has no age"
That my friend, has been and will always be my aphorism in life.

||DEVIANTART||

I'm taking both RLC & Gaia gold Commission, please leave a comment or pm me - whatever suits your boat.
Friends
Viewing 12 of 165 friends
Multimedia
Signature